Women who change the vision of women, who travel on different itineraries, who network in a new affirmation of themselves, of their own way of being, and who in some cases promote true liberation.
Angelina and the female mothers of travel
«Women are the mothers of the journey, but often they are not recognized in their role»He says Angelina Fadda, 48 years oldwho less than two years ago founded a tour operator called Girls in Italy. «We realized that women's expectations towards travel are different, they have great attention to sustainability, lesser-known itineraries, and the experiences of other women. Journeys where the emotional part is at the center. So we put the female travelers together and brought them together with very courageous women who keep alive territories at risk of depopulation or the loss of traditions. We take them to Sardinia, to Calabria, to discover the territory and the people. For a New Yorker traveling alone, meeting a Sardinian woman in a center of 300 souls is a source of inspiration, it's like opening the door to a different awareness, but the women who welcome female travelers are also recognized, they understand that what what they are doing makes sense, maybe not economic, but it is a way of giving value to one's knowledge and culture». Not simply traveling, therefore, but traveling among women and for women. «What guides us is something greater than the simple "organization of a trip"», continues Angelina, «The ethical coordinates are the ones we want to insist on. Between the traveler and the host it is as if a mechanism of exchange and reciprocal gift were activated. Women are like mothers who animate the travel sector and we should be increasingly recognizing this value, we should unite, network, support each other. A container should be devised to unite women involved in tourism to facilitate their work".
Zina Bencheikh, and the dream of independence for women in Morocco
And the network is created, spreads, because there are more and more the women of the travel world who are changing the world of women. An icon in the field is Zina Bencheikh. She is 38 years old, she was born in Morocco, raised in Canada and studied in France, she has been working in the travel world for 12 years, today she is EMEA Managing Director of the Australian tour operator Intrepid Travel.
For her, travel can become a struggle for liberation, a process of social change: «The data speak for themselves: 54% of those who work in the world of travel are women, but 40.7% of them earn less than men and only a very small proportion have leadership roles," he says. «When I started working in travel in Morocco, I realized that the guide job, which allows good earnings, was the prerogative only of men, even though in the meantime we received more and more requests for trips for women only that had women as tour leaders . From there my search for guides began and at first it wasn't easy: there were many girls who were enthusiastic about being able to work and obtain economic independence, but the cultural resistance was strong.
Now we have many female guides, we also employed Morocco's first female mountain guide, who led a tour to the top of Mgoun mountain at 4,071 meters. The money goes directly into their pockets and so the girls can become independent from the family, they can get married later, they can give their daughters an education. This is the impact of change and freedom that women's empowerment can have on society. We use travel as a positive force. In rural Morocco more than 80 % of girls do not have access to schools, mainly because schools are far away and families do not feel safe to let them travel alone. With the Intrepid Travel Foundation we have created boarding schools next to the institutes, we have made over 100 girls study and after school we offer them a job. The segment of travel for women with women as guides is the one that has recorded the highest growth in our entire history as a tour operator, which is 33 years long!».
Valentina de Santis and the excellence of hotels certified for gender equality
An increasingly feminine world of travel: Valentina de Santis she is 40 years old, together with her family she owns iconic hotels on Lake Como, from Grand Hotel Tremezzo to the Passalacqua, a new hotel with 24 suites in a legendary place, the eighteenth-century villa where Vincenzo Bellini also lived. «Working in the hotel industry for a woman is not easy, it is an all-encompassing commitment and sometimes it is difficult to reconcile work with family life».
«I have a Sales & Marketing team of ten all-female people, many are getting married, but I know from experience that women who become mothers bring out even more strength, even more grit, you are more efficient and you always manage to more things. A female hotel manager is an added value for a hotel, she has sensitivity, charisma, she is a hostess. It lies in the intelligence of the companies to offer them the necessary flexibility ». The Passalacqua hotel will also be among the first in the hotel industry to obtain the Certification of Gender Equality established by the decree of the Presidency of the Council of Ministers 152/2022, a verification path on 33 points that allows companies to adapt their choices to gender equality «The most beautiful thing», says Valentina «is that in the path for certification there we realized that many of the required action points were already in our philosophy, from equal pay to the opportunity for growth and inclusion of women to the support of mothers with children. In hotels we have the opportunity to change the lives of people and women: with the war in Ukraine, for example, we welcomed mothers with their children. But meeting the hotel industry has also changed my life, I have enriched it with an extended family and it is an experience that expands the heart, multiplies the heart by the thousand, allows you to embrace other people at 360 degrees by building a new journey together".
Source: Vanity Fair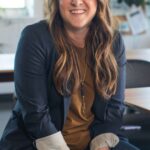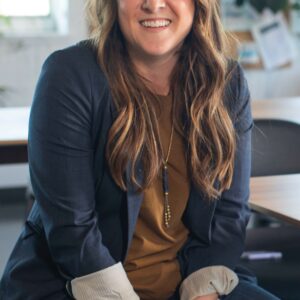 I am a writer at World Stock Market. I work on the Finance and Market section and write about stocks, ETFs, and market trends. I have been involved with writing for over 8 years and have experience in various industries such as finance, technology, and cryptocurrency.