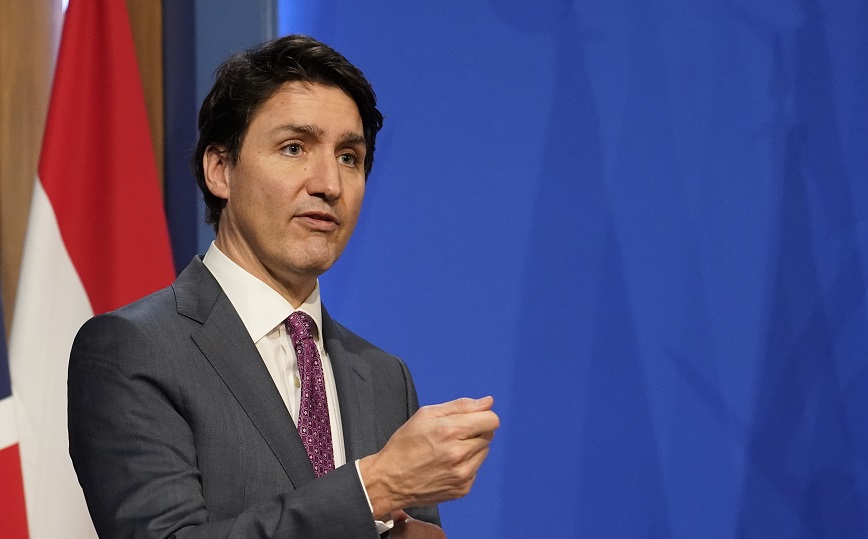 Canadian Prime Minister Justin Trudeau today condemned the verbal abuse of Deputy Prime Minister and Finance Minister Chrystia Freeland, calling it "extremely disturbing harassment," noting that it was not an isolated incident.
"We're seeing more and more people in public life, people in positions of responsibility, particularly women and Canadians who come from minorities or from different community groups, being targeted almost because their voices are being amplified," Trudeau said in his speech today. "We are seeing a reaction (…) We have to ask ourselves what kind of country we are and what kind of country we want to be," he continued.
In video of the incident, which was posted on Twitter late Friday night, Freeland is approaching the elevator at a city hall building in Grand Prairie, Albera, when a man starts yelling at her. "What the hell are you doing in Albera?" he is heard saying as she enters the elevator. He called her a "traitor" and verbally abused her. The video has hundreds of thousands of views.
Freeland was born in Alberta and toured the province to meet with officials, businessmen and workers. "What happened yesterday was wrong. No one, anywhere, should be forced to put up with threats and intimidation," he wrote on Twitter on Saturday.
Canadian politicians from all political parties condemned the verbal attack.
The incident is the latest in a string of verbal attacks against women in Canada – activists and journalists among the victims. A group of reporters has been releasing private and anonymous e-mail messages for weeks that contain threats of violence, sexual assault and misogynistic language.
Source: News Beast