- Article Top Advertisement -
A year-long investigation into a bribery scheme involving former President Donald Trump and adult film star Stormy Daniels may be coming to an end.
Trump announced on Saturday that he anticipates he will be arrested as early as Tuesday in connection with the case, although a spokesperson for the former president said his team has not received any updates from the U.S. District Attorney's office. Manhattan, who is leading the investigation.
- Article Inline Advertisement 1-
John Miller, da CNN , reported on Friday (17) that law enforcement agencies in New York held meetings on how to prepare for security in case Trump is charged. The Manhattan District Attorney's office declined to comment Saturday following Trump's posts.
An indictment against Trump would be historic, marking the first time a former US president and a major presidential candidate has ever been criminally charged.
Here is what is known about the bribery investigation.
Research evolution
Prosecutors at the office of District Attorney Alvin Bragg recently asked Trump to appear before the grand jury investigating the matter.
The order represented the clearest indication yet that investigators were nearing a decision on the unprecedented decision to indict a former president, as potential defendants in New York are required by law to be notified and invited to appear. before a grand jury weighing the charges.
focus on payments
The Manhattan prosecutor's investigation began with Bragg's predecessor, Cy Vance, when Trump was still in the White House. It refers to a $130,000 payment made by Trump's then-personal attorney, Michael Cohen, to Daniels in late October 2016, days before the 2016 presidential election, to prevent her from going public about an alleged affair with Trump a decade earlier. Trump denied the affair.
At issue in the investigation is the payment made to Daniels and the Trump Organization's reimbursement to Cohen.
According to court documents from Cohen's own federal prosecutor, Trump Org., executives authorized payments to him totaling $420,000 to cover his original pay of $130,000 and tax obligations and reward him with a bonus.
The Manhattan prosecutor's investigation has loomed over Trump since his presidency and is just one of several investigations the former president faces as he makes his third bid for the White House.
Possible crimes at stake
Hidden money payments are not illegal. Prosecutors are weighing whether to charge Trump with falsifying the Trump Organization's business records for how it reflected the refund of the payment to Cohen, who said he advanced the money to Daniels. Falsifying business records is a misdemeanor in New York.
Prosecutors are also weighing whether to charge Trump with first-degree falsification of business records for falsifying a record with the intent to commit another crime or aiding or concealing another crime, which in this case could be a violation of trade finance laws. campaign.
This is a Class E felony and carries a sentence of a minimum of one year and up to four years. To prove their case, prosecutors would need to show that Trump intended to commit a crime.
The Trump Organization has noted reimbursements as a legal expense on its internal books. Trump has previously denied knowledge of the payment.
a rare case
If the district attorney's office moves forward with the charges, it would represent a rare moment in history: Trump would be the first former US president to be indicted and also the first major presidential candidate under indictment to seek office.
The former president said he "would not even think of leaving" the 2024 race if charged.
The decision to file charges would not be without risk or guarantee of conviction. Trump's lawyers may question whether campaign finance laws would apply as a crime to make the case a felony, for example.
Trump's response
In a lengthy response on his Truth Social account – via Trump Media & Technology Group – earlier this month, Trump said in part: "I've done absolutely nothing wrong, I never had an affair with Stormy Daniels."
On Saturday, a spokesman said Trump was "rightly highlighting his innocence" by asking his supporters to protest if he was charged.
A Trump lawyer said earlier this month that any prosecution related to bribe payments to an adult film star would be "completely unprecedented" and accused the Manhattan district attorney of attacking the former president for "political reasons and personal animosity." .
Trump attorney Joe Tacopina said in a statement shared with CNN that the campaign finance laws in this case, which relates to allegations from seven years ago, are "murky" and that the underlying legal theories of a possible case "have not been tested".
"This DA and the former DA have been combing through every aspect of President Trump's personal and business life for years looking for a crime and they need to stop. This is simply not what our justice system is about," said Tacopina.
Cohen's role in the scheme
Cohen, the former Trump agent, played a central role in the bribery episode and is involved in the investigation.
He admitted to paying Daniels $130,000 to stop her going public with her alleged affair with Trump shortly before the 2016 election. He also helped secure a $150,000 payment from the editor of the National Enquirer to Karen McDougal to kill his story by claiming a 10 month affair with Trump. Trump also denies an affair with McDougal.
Cohen was sentenced to three years in prison after pleading guilty to eight counts, including two counts of campaign finance violations for orchestrating or making payments during the 2016 campaign.
Cohen met with the Manhattan District Attorney's office on Friday and is expected to appear on Monday as well.
Speaking to reporters as he entered court on Friday, Cohen said he had yet to testify before a grand jury.
"I have to applaud District Attorney Bragg for giving Donald the opportunity to come in and tell his story," he said. "Now, knowing Donald as well as I do, understand that he doesn't tell the truth. It's one thing to walk away and lie about his 'Social Untruth' and another thing to walk away and lie in front of a grand jury. Therefore, I do not suspect that he will come."
Reply from daniels
For her part, Daniels, also known as Stephanie Clifford, said in 2021 that she had not yet testified in the investigation, but that she "would love" to be interviewed by prosecutors investigating the Trump Organization.
Daniels said at the time that her attorney had been in contact with Manhattan and New York state investigators and that she had met with them on other issues. She said that if she were asked to speak to investigators or a grand jury, she would "tell them everything I know".
She wrote a tell-all book in 2018 that described the alleged affair in graphic detail, with her then-lawyer saying the book was intended to prove that her story about having sex with Trump is true.
what comes next
Bragg's investigation continued to move forward in recent months as he approached this latest development.
Trump's attorney recently met with the district attorney's office, a source told CNN . His legal team is concerned about Bragg's intentions because of the recent increase in grand jury activity, according to another source familiar with the matter.
Former Trump White House aides Hope Hicks and Kellyanne Conway recently appeared before the grand jury. And the CNN reported last month that Jeffrey McConney, the controller of the Trump Organization, would appear before the grand jury, according to people familiar with the matter.
McConney is one of the highest ranking financial executives in the Trump Organization and is responsible for its books and records.
Trump's lawyers would likely have a chance to persuade the prosecutor's team that a charge is not warranted.
(Kristen Holmes and Jack Forrest, from CNN contributed to this text)
Source: CNN Brasil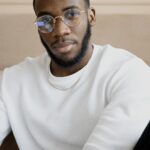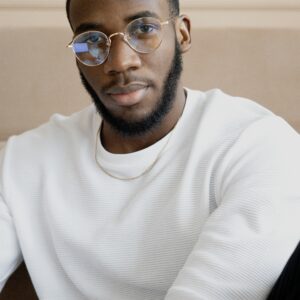 Bruce Belcher is a seasoned author with over 5 years of experience in world news. He writes for online news websites and provides in-depth analysis on the world stock market. Bruce is known for his insightful perspectives and commitment to keeping the public informed.
- Article Bottom Advertisement -