WASHINGTON — President Donald Trump on Friday signed a sweeping spending bill to combat the spread of the new coronavirus, pumping billions of dollars into prevention efforts and research in hopes of quickly producing a vaccine for the deadly disease.
Trump signed the bill on the same day worldwide cases surpassed 100,000
Lawmakers had worked through the weekend before resolving a dispute over vaccine pricing and unveiling the $8.3 billion aid package in Congress on Wednesday. It sailed through the House and Senate by Thursday. 
Only three lawmakers voted against the bill: Reps. Ken Buck, R-Colo., and Andy Biggs, R-Ariz., and Sen. Rand Paul, R-Ky.
That speedy action by an otherwise bitterly divided Congress underscored just how seriously the government is taking the threat of the coronavirus. A slew of new cases have been confirmed in the U.S. in recent days, and health officials have warned that the virus is on the verge of becoming a pandemic.
The size of the bill dwarfs the $2.5 billion in funding the Trump administration had originally proposed. 
U.S. President Donald Trump accompanied by Health and Human Services (HHS) Secretary Alex Azar, signs the Congressional funding bill for coronavirus response at the White House in Washington, U.S., March 6, 2020.
Carlos Barria | REUTERS
The money will help fund authorities already fighting to contain the outbreak and others as they gear up to protect themselves from it.
For states already battling more advanced outbreaks, like California and Washington, the funds should serve as much needed relief. Sen. Maria Cantwell, D-Wash., said Thursday night her state will receive $11.5 million in funding to help the Washington State Department of Health respond to the crisis. Eleven deaths from COVID-19 occurred in the state. The money will go to supporting public lab testing, isolation and quarantine costs, sanitization of public areas and tracking the virus, she said. 
"I can tell you we need these funds. We need them now," Cantwell said in a statement.
The bill will also pay states through grant funding, some of which will be based on a population-based CDC formula.
The bill also includes more than $3 billion in vaccine research
For the federal government, though, much work remains ahead as counts of the illness rack up and it continues to spread throughout the country. As of Friday morning, at least 233 U.S. cases have been confirmed, according to data compiled by Johns Hopkins University. The CDC and state health officials have counted 14 deaths.
A slew of legislative issues remain for Congress, including addressing whether workers without paid time off can stay at home and how to handle U.S. companies' reliance on foreign manufacturing.
By Friday morning, legislators were already introducing new legislation. 
Sen. Patty Murray D-Wash., and Rep. Rosa DeLauro D-Conn., introduced emergency paid sick days legislation requiring all employers to allow workers to accrue seven days of paid sick leave and an additional 14 days available immediately in the event of any public health emergency.
— CNBC's Kevin Breuninger contributed to this report from Englewood Cliffs, New Jersey.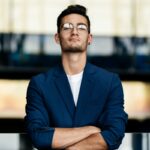 Donald-43Westbrook, a distinguished contributor at worldstockmarket, is celebrated for his exceptional prowess in article writing. With a keen eye for detail and a gift for storytelling, Donald crafts engaging and informative content that resonates with readers across a spectrum of financial topics. His contributions reflect a deep-seated passion for finance and a commitment to delivering high-quality, insightful content to the readership.