This is CNBC's live blog covering all the latest news on the coronavirus outbreak. All times below are in Eastern time. This blog will be updated throughout the day as the news breaks.
Global cases: More than 118,101, according to data compiled by Johns Hopkins University.
Global deaths: At least 4,262, according to data compiled by Johns Hopkins University.
U.S. cases: At least 808, according to data compiled by Johns Hopkins University.
U.S. deaths: At least 28, according to data compiled by Johns Hopkins University.
5:40: Seattle-area officials confirm 74 new cases
Seattle and King County officials announced 74 new cases and two deaths, bringing the total in the county to at least 190 infections and at least 22 deaths. Health officials said access to more testing is showing that COVID-19 is spreading more rapidly in King County. of the 22 deaths in King County, 19 were related to the Life Care residential home in Kirkland, Washington, that has become the source of an epidemic. —Lovelace
5:20 pm: Massachusetts declares emergency as coronavirus cases more than double overnight with 51 new infections
Massachusetts' Governor Charlie Baker declared an emergency after the state's coronavirus cases more than doubled overnight, surging by 51 new cases.
"Today there are 51 new presumptive positive cases of COVID-19, bringing the total number of confirmed or presumptive positive cases in the commonwealth to 92," said Marylou Sudders, secretary of Massachusetts' health and human services.
Sudders said 70 of the total cases all stem from a meeting of senior managers at in the Boston area late last month. Presumptive positive cases have been confirmed by state or local labs, but not by the Centers for Disease Control and Prevention. The declaration of an emergency gives the state more flexibility to respond to the evolving outbreak, Baker said. —Higgins-Dunn
5:10 pm: New York International Auto Show postponed
The organizers of the New York International Auto Show will postpone the event until late-August due to coronavirus concerns. The show, which was scheduled to begin the week of April 6, will now go from Aug. 28 through Sept. 6, the show announced Tuesday. More than 50 new models were expected to be unveiled at the event. The show is put on by the Greater New York Automobile Dealers Association. The postponement comes weeks after the Geneva auto show in Switzerland was canceled days before opening to media due to the virus. —Wayland
4:40 pm: Sanders and Biden campaigns cancel Ohio rallies Tuesday due to coronavirus concerns
Bernie Sanders and Joe Biden's presidential campaigns canceled rallies set for Cleveland on Tuesday night due to coronavirus concerns, the first disruptions the outbreak has caused in the 2020 Democratic primary.
"Out of concern for public health and safety, we are canceling tonight's rally in Cleveland," Sanders campaign communications director Mike Casca said in a statement. "We are heeding the public warnings from Ohio state officials, who have communicated concern about holding large, indoor events during the coronavirus outbreak. Sen. Sanders would like to express his regret to the thousands of Ohioans who had planned to attend the event tonight."
He said the Vermont senator's presidential campaign will evaluate future events "on a case by case basis." —Pramuk
4:25 pm: Coronavirus cases in the military are probably more widespread than known, Pentagon official says
A Pentagon official said Tuesday that the number of the coronavirus cases within the military and the overall Defense Department is likely higher than the reported total.
"I think that it is likely that the number is higher," U.S. Air Force Brigadier General Paul Friedrichs, the senior health official for the Joint Chiefs of Staff, said during a press briefing. He added that currently there are nine known cases: three active-duty servicemembers, one civil servant, four dependents and one contractor.
"I think it is likely given what we are seeing around the world and the fact that we have people all over the world that there are more than nine people affiliated with the Department of Defense," he explained. —Macias
4:04 pm: Dow rallies more than 1,100 points in a wild session, halves losses from Monday's sell-off
Stocks rose in wild trading on Tuesday as investors weighed the prospects of fiscal stimulus to curb slower economic growth stemming from the coronavirus outbreak.
The Dow Jones Industrial Average traded 1,048 points higher, or 4.4%. Earlier in the day, the 30-stock average was down 160 points. The S&P 500 was up 4.5%. The Nasdaq Composite advanced 4.4%. —Imbert
3:51 pm: How to avoid stress shopping with your credit card during the coronavirus outbreak
If the empty shelves at grocery and drugstores tell us anything, it's that the virus has most recently triggered a new use for swiping our plastic: Credit cards are funding our panic purchases.
Here are some tips to consider when stocking up for coronavirus on your credit card:
Take inventory of what you already have
Make a list
Be sure to pay off your balance in full at the end of the billing cycle
Bottom line
The U.S. Department of Homeland Security recommends that Americans store a two-week supply of water and food, as well as stock up on medicines and health supplies — but be careful just how much your anxiety is causing you to charge. —White
3:43 pm: Washington state cases could reach 64,000 by May
Washington state COVID-19 cases could reach 64,000 by May if health officials and the public aren't able to contain the outbreak now, Gov. Jay Inslee said at a press conference. The state currently has at least 162 confirmed cases across eight counties as of Monday night, but infectious disease experts say the actual number could be closer to 1,000 or more, Inslee said.
"If there are 1,000 people infected today, in seven or eight weeks, there could be 64,000 people infected in the state of Washington," he said. —Lovelace
3:41 pm: United Airlines' US bookings plunge 70%
United Airlines reported a 70% drop in domestic demand in the last few days and said it will make more deep cuts to flights in the coming months as coronavirus keeps travelers at home.
United's net bookings, which include new reservations minus cancellations, have collapsed in Asia and Europe, said Scott Kirby, the airline's president who is scheduled to take over as CEO from Oscar Munoz in May. While domestic net bookings are down 70%, gross bookings are down 25%, which Kirby said are a better measure of current demand.
"While those numbers are encouraging compared to international, we're planning for the public concern about the virus to get worse before it gets better," he said at the JP Morgan Industrials conference, which was webcast due to the coronavirus. —Josephs
3:34 pm: Trump pitches 0% payroll tax rate
President Donald Trump, in a meeting with Republican lawmakers on Capitol Hill Tuesday, pitched a 0% payroll tax rate that would last through the rest of this year, a White House official told CNBC.
The White House is also considering federal assistance for the shale industry as oil prices have tanked in recent days due to a price war between Russia and Saudi Arabia. —Javers, Calia
3:08 pm: NYC coronavirus cases are 'coming in so intensely now,' Mayor de Blasio says
A man wearing a protective mask is seen on a subway platform on March 9, 2020 in New York City.
Jeenah Moon | Getty Images
Private labs that began running coronavirus tests in New York City on Friday are reporting so many new cases that public officials are having trouble keeping up, Mayor Bill de Blasio told reporters Tuesday.
"They're coming in so intensely now that being able to give you a detailed case breakdown, we're not in that position to do that at this moment because there are so many coming forward," de Blasio said, speaking at Bellevue Hospital in Manhattan. "As of 12 noon … the number of confirmed cases in New York City is 36, that's 16 new since yesterday and 11 new even since this morning at 7 a.m. when I last spoke about this."
COVID-19 has infected more than 173 people across New York state, Gov. Andrew Cuomo told reporters earlier Tuesday. Of that, 108 confirmed cases are in Westchester County, just north of New York City. —Feuer, Higgins-Dunn, Lovelace
2:51 pm: Market sell-off is a 'gross overreaction' to a 'severe but manageable flu,' Morningstar says
The coronavirus is likely to exert a much smaller human and economic toll than current appearances suggest, according to a Morningstar analysis that runs contrary to some of the gloomier forecasts that have helped pound the stock market.
While the near-term damage is likely to be more substantial, the longer-run impact to global GDP is likely to be just 0.2%, the financial services firm widely followed for its fund ratings said in a lengthy report.
"Overall, we see a weighted average hit of 1.5% to 2020 global GDP and 0.2% to long-run global GDP," said the report authored by biotech strategist Karen Anderson and energy analyst Preston Caldwell. "We forecast a muted long-term impact because damage to productive capacity will be small, plus economic confidence should quickly return once the virus subsides." —Cox
2:46 pm: President Trump speaks on coronavirus testing and plans
2:34 pm: Barclays reports coronavirus case on New York trading floor
Barclays told employees that a member of the trading staff in its Manhattan office has tested positive for the coronavirus, according to a memo viewed by Reuters.
The person, who worked out of the 745 7th Ave office, had been in self-quarantine since March 3. The company believes the colleague contracted the respiratory illness away from the office late last month.
The European bank has advised employees who worked in the vicinity or had meetings with the individual since that time to self-quarantine for 14 days. —Reuters
2:05 pm: CDC says lack of funding for health labs has hurt US response to virus
CDC Director Robert Redfield told Congress that underinvestment in public health labs has hampered the government's response to the coronavirus outbreaks. "There's not enough equipment, there's not enough people, there's not enough internal capacity, there's no search capacity," he said. — Hirsch, Dzhanova
1:58 pm: New Hampshire health officials confirm fifth case
New Hampshire health officials announced a fifth positive case of COVID-19 — a man from Rockingham County who was infected by a person in Massachusetts. The patient and close family members are currently at home in self-isolation, the New Hampshire Department of Health and Human Services said in a statement. Health officials said they conducted an investigation and are notifying any individuals who may have been in close contact with the man while infectious. — Lovelace
1:50 pm: Walmart deploys new emergency leave policy after Kentucky associate tests positive for virus
Walmart said it is deploying an emergency employee leave program as the retailer confirms one of its store associates in Cynthiana, Kentucky, has tested positive for the coronavirus. The new policy allows employees to stay home if he or she is unable to work or feels "uncomfortable" at work, by waiving Walmart's attendance policy through the end of April. It also allows employees to receive two weeks of pay in certain scenarios. —Reagan
1:21 pm: Wall Street wants Trump to act within days on virus, or risks for a bigger sell-off and a recession will grow
1:10 pm: New Jersey announces state's first coronavirus death
A man in his 60s has died from COVID-19 in Bergen County, New Jersey, according to a statement released by New Jersey Governor Phil Murphy and Lieutenant Governor Sheila Oliver.
"We are sad to report the first death in a case of COVID-19 in New Jersey," the statement said. "Our prayers are with the family during this difficult time. We remain vigilant to doing all we can — across all levels of government — to protect the people of New Jersey." —Miller
12:53 pm: New York Gov. Cuomo establishes containment center in New Rochelle to stem coronavirus spread
Westchester County Executive George Latimer (C) and New Rochelle Mayor Noam Bramson (R) are surrounded by the press as they have lunch at Eden Wok Kosher Chinese in the New Rochelle Wykagyl area of New Rochelle, New York on March 5, 2020. Wykagyl has become the epicenter of New York's COVID-19 cluster after a 50-year-old New Rochelle man caught the virus and spread it to eight others according to the Governor.
Timothy A. Clary | AFP | Getty Images
New York Gov. Andrew Cuomo is deploying the National Guard to New Rochelle, a coronavirus hot spot just north of New York City.
"New Rochelle has double the cases of New York City, it's true, it's a phenomenon," he told reporters at a press conference.
New York National Guard troops have already been dispatched to a health department command post in New Rochelle "to assist with the outbreak," according to a slide Cuomo presented at the news briefing. —Higgins-Dunn, Feuer
12:39 pm: Grand Princess passengers sue over coronavirus exposure
A Florida couple who was aboard the coronavirus-hit Grand Princess ocean liner has sued the ship's owner for more than $1 million, claiming the company put profits over safety and did not have proper screening protocols in place.
Ronald and Eva Weissberger of Broward County, Florida sued Princess Cruise Lines, a unit of Carnival, alleging the company caused them emotional distress and trauma as they fear they will develop COVID-19, a flu-like disease caused by the virus.
The Grand Princess had 21 people aboard, mostly crew, who were affected with the coronavirus. The ship docked in Oakland, California on Monday so its 2,400 passengers could disembark and be taken to quarantine or medical sites. —Reuters
12:25 pm: Jim Cramer says he's more comfortable buying stocks after Trump acknowledged need for coronavirus stimulus
12:12 pm: Dow drops from big gain, now up around 250 points
Stocks rolled over on Tuesday as investors fretted over the timing of potential fiscal stimulus to curb slower economic growth stemming from the coronavirus outbreak.
The Dow Jones Industrial Average traded 250 points higher, or 1.2%. Earlier in the day, the 30-stock average was up 945 points. The S&P 500 was up 0.9% after jumping 3.7%. The Nasdaq Composite advanced as much as 3.8% before trading 1.2% higher. The major averages briefly turned negative earlier, with the Dow falling as much as 160 points. —Imbert
12:00 pm: Private insurers will cover coronavirus treatment, waive test co-pay
Private health insurance companies have agreed to cover coronavirus treatment and waive co-payment fees for coronavirus testing, U.S. Vice President Mike Pence said on Tuesday at a White House meeting with insurance company executives.
The companies have also agreed to cover telemedicine for patients to get care without having to leave home, Pence added. —Reuters
11:55 am: Sony Pictures pushes 'Peter Rabbit 2' release to August
The release of "Peter Rabbit 2: The Runaway" has been pushed to August, Sony Pictures said, citing concerns over how the coronavirus outbreak has disrupted the movie industry in Europe. The film will now be released on Aug. 7.
There have been major theatrical market disruptions in European territories and in Asia in recent weeks. On Monday the Italian government installed a nationwide quarantine, France and Slovakia have recently shuttered a number of cinemas and China's theaters have been closed for several weeks.
MGM and Universal pushed the release date of the latest James Bond film, "No Time to Die," to November last week in the wake of the COVID-19 outbreak. —Whitten
11:34 am: Greece shuts schools, universities to halt coronavirus spread
Greece will shut schools, universities, daycare centers, and other educational establishments on Wednesday for a two-week period to contain the spread of the coronavirus, the country's health minister said on Tuesday.
"Now is the time for all Greeks to show personal responsibility. All schools will be closed for 14 days to help reduce the spread of the virus in the community," Vassilis Kikilias told reporters.
Greece has so far reported 89 confirmed cases of the infection but no fatalities. —Reuters
11:31 am: Dow wipes out 945-point rally, briefly turns negative on fears of economic impact of coronavirus
Stocks rose on Tuesday as Wall Street clawed back some of the massive losses suffered in the previous session. Bets on government intervention to stem the economic downturn from the coronavirus lifted equities.
The Dow Jones Industrial Average traded 157 points higher, or 0.7%. The S&P 500 climbed 1% while the Nasdaq Composite advanced 1.2%. The major averages pared most of their gains by late-morning ET, however. At its session high, the Dow was up more than 900 points. —Imbert
11:26 am: This is a 'coronavirus winter and we're in the first week,' disease specialist says
The U.S. is not prepared for what is coming as COVID-19 spreads rapidly across the country, public health and infectious disease specialist Dr. Michael Osterholm told CNBC on Tuesday.
The virus has surpassed the containment stage, he said, and the U.S. government is not responding appropriately for the magnitude of spread the country will likely see.
"Right now we're approaching this like it's the Washington, D.C., blizzard, for a couple days we're shut down," said Osterholm, who is director of the Center for Infectious Disease Research and Policy at the University of Minnesota. "This is actually a coronavirus winter and we're in the first week." —Feuer
11:19 am: UN calls on Iran to 'release all prisoners' amid outbreak
The U.N. Special Rapporteur on human rights in Iran said he had asked Tehran to free all prisoners temporarily, saying it is "unfortunate and disturbing" to continue holding political prisoners amid the coronavirus outbreak.
Iran's judiciary chief said on Monday it had temporarily freed about 70,000 prisoners to help stem the spread of the coronavirus in jails as officials reported hundreds of new infections and dozens more deaths across the country. But U.N. rapporteur Javaid Rehman said only those serving sentences of less than 5 years had been freed while political prisoners and others charged with heavier sentences linked to their participation in protest marches remained in jail.
"A number of dual and foreign nationals are at real risk if they have not…got it (coronavirus) they are really fearful of the conditions," Rehman told a press briefing in Geneva.
"This is also my worrying concern and therefore I have recommended to the state of the Islamic Republic of Iran to release all prisoners on temporary release…," he said. It was not immediately clear whether he meant all prisoners in the country or all political prisoners who remained in jail. —Reuters
11:05 am: Some European airlines are running near-empty 'ghost flights'
European airlines have been running near-empty flights in order to retain valuable airport slots, drawing sharp criticism from climate activists as the coronavirus outbreak dramatically reduces passenger demand.
A so-called "use-it-or-lose-it" rule, enshrined under EU law, states airlines must fly 80% of their flights on a slot in order to safeguard their presence at major hubs for the next season.
It has led to a situation whereby many airlines are thought to be operating so-called "ghost planes" with almost no passengers onboard. —Meredith
10:56 am: Trump hints at payroll tax cuts. Here's what it could mean for you
President Donald Trump is considering new tax relief measures to help Americans combat the economic effects of the coronavirus. That includes potential payroll tax cuts.
Yet experts say that the boost consumers get to their pay checks might not be that noticeable. If $10,000 was made exempt from payroll taxes, that would be just $700 for many workers, said Jeffrey Levine, CEO and director of financial planning at BluePrint Wealth Alliance. That might not be enough to stimulate the economy, he said.
Experts also worry that the trust funds for Social Security and Medicare, which are already facing funding shortfalls, would be further damaged. Payroll tax cuts could not only jeopardize the benefits for individuals who are retired or who are approaching retirement, but could also point to bigger payroll tax hikes for younger generations, according to Laurence Kotlikoff, economics professor at Boston University and president of Economic Security Planning, a provider of financial planning tools. —Konish
10:46 am: Mortgage payments to be suspended across Italy after outbreak
Payments on mortgages will be suspended across the whole of Italy after the coronavirus outbreak, Italy's deputy economy minister said on Tuesday.
"Yes, that will be the case, for individuals and households," Laura Castelli said in an interview with Radio Anch'io, when asked about the possibility.
Italy's banking lobby ABI said on Monday lenders representing 90% of total banking assets would offer debt moratoriums to small firms and households grappling with the economic fallout from Italy's coronavirus outbreak. —Reuters
10:36 am: Sixth person dies in United Kingdom from coronavirus
The death toll in the United Kingdom from the coronavirus outbreak has risen to six, British health officials said on Tuesday. The latest death comes as the health ministry said the number of people who had tested positive for the virus had risen to 373 from 319.
The patient, who died on Monday evening, was being treated at Watford General Hospital, north of London, and had tested positive for COVID-19. He was in his early 80s and had underlying health conditions, health officials said.
"It appears the virus was acquired in the U.K. and full contact tracing has begun," Chris Whitty, England's chief medical officer, said in a statement. —Reuters
10:30 am: Washington state primary voters urged not to lick mail-in ballots
Primary Election Day could have been a lot worse for officials in Washington state, epicenter of the U.S. coronavirus outbreak: The state votes entirely by mail.
"Whether healthy or sick, please don't lick," reads a graphic posted to Twitter by an account run by the office of Washington Secretary of State Kim Wyman.
The lack of in-person voting is a rare spot of good news for the state as it bears the brunt of the new contagion. Washington state is one of six states voting Tuesday in the primaries. —Higgins
10:26 am: Democratic Republic of Congo confirms first coronavirus case
Democratic Republic of Congo has confirmed its first case of coronavirus, a health ministry spokeswoman said on Tuesday.
The patient is a Belgian citizen, who has been placed in quarantine after testing positive for the virus at the airport of the capital Kinshasa, the spokeswoman said. —Reuters
10:24 am: Here's what coronavirus prep looks like at a busy retail store
A cashier places a bag of items in a customer's shopping cart at a Target Corp. store in Chicago, Illinois, U.S., on Saturday, Nov. 16, 2019.
Daniel Acker | Bloomberg | Getty Images
Target detailed the steps it's taking to keep its stores safe amid the virus outbreak. Among the steps it's outlined is adding staff hours to put more effort toward cleaning.
Target CEO Brian Cornell said the company is wiping down checkout lanes and touchscreens at least every 30 minutes. Food sampling at stores has been halted and the retailer is prepping for more demand for its order pickup and drive-up services. Over the weekend, Target put in place product limits for on-demand items like cleaning products. —Cheddar Berk
10:22 am: Working remotely? This technology from your employer is key
Will corporate VPNs – virtual private networks – be able to handle the strain caused by thousands of telecommuting employees? We may be about to find out, as companies plan to have their workers stay home to avoid the spread of coronavirus.
VPNs, which protect information sent between employees and businesses, are secured web connections used by more than 400 million businesses and consumers worldwide according to GlobalWebTKIndex. VPNs help companies encrypt data and scan devices for malware to prevent hacking threats. The global VPN market, which was valued at $15 billion in 2016, is set to grow from an estimated $20.6 billion in 2018 to nearly $36 billion in 2022, Orbis Research and Statista forecast.
Testing corporate VPNs will reveal whether existing networks are up to the challenge of suddenly supporting a large remote workforce. Daryl Plummer, VP, analyst, and Gartner Fellow at the research and advisory firm Gartner, said that in some cases, VPNs could become overloaded from spikes in traffic. —Bukszpan
10:15 am: Educators scramble to bring classes to the cloud as coronavirus shuts schools
As COVID-19 spreads to new areas of the country, educators are faced with a race against time to come up with contingency plans that would allow learning to continue should schools close. There's also the issue of student services, especially providing nutrition. Thirty million children receive free or reduced lunches on a daily basis at schools across the country, according to government data.
Virtual learning has emerged as an early answer, however many districts lack the technology, teacher training and, in some cases, broadband internet access to deliver those lessons.
Some are preemptively shutting down for a day or more to allow teachers time to prepare physical packets to be sent home with students, said Domenech, whose organization is coordinating with the Centers for Disease Control and Prevention and districts across the country on their response to the coronavirus. —Young
10:11 am: Don't fall for the sanitizer hype, L Brands bear warns
It's no secret hand sanitizer has been selling out at a number of stores, and when investors are thinking about the companies that could benefit from the trend they may consider L Brands' Bath & Body Works brand. Jefferies analyst Randal Konik says, yes sanitizer products are sold out at BBW. com, but the category is only 5% of Bath & Body Works sales.
"We don't see the business helping drive attachment purchases because regular hand soap products are still on shelves and are not sold out online. This means consumers are using laser precision to shop for sanitizer and not much else so the upside factor from sanitizer may not be what the bulls expect," he wrote in a research note. Konik has an "underperform" rating on the stock. L Brands shares are up about 17% since the start of the year, and nearly 5% today. The company is in the process of selling its Victoria's Secret business. —Cheddar Berk
10:05 am: Two passengers test negative for suspected coronavirus on Marseille cruise ship
Two cruise ship passengers tested negative for the coronavirus in the French Mediterranean city of Marseille after they fell ill with flu-like symptoms, Reuters reported.
The remaining passengers were being kept on board the German-owned AIDAsol, which was being held off the city's shores, Marseille port officials said. The 253-meter long AIDAsol is operated by AIDA Cruises, a subsidiary of Carnival Corp., and can carry more than 2,000 passengers. It arrived in Marseille from Spain. The vessel tracking website MarineTraffic showed it anchored about 3 km outside the port of Marseille. —Reuters
9:54 am: Harvard orders students to vacate the campus, moves all courses online
A man looks at his mobile phone beside a sign for Harvard University in Cambridge, Massachusetts, U.S., June 18, 2018.
REUTERS/Brian Snyder
Harvard University students have been asked to move out of their houses and first-year dorms by Sunday, March 15, and is moving all of its classes online for the remainder of the semester in an attempt to prevent the coronavirus from infecting its campus, according to an email from University President Lawrence Bacow.
Harvard has also asked students not to return from spring break, which officially begins Saturday, and now strongly discourages group gatherings of more than 25 people. —Russo
(Editor's note: This post has been updated to reflect the university's decision to have students vacate the campus by March 15.)
9:06 am: Spanish soccer league moves matches behind closed doors
Spanish soccer league La Liga announced it will play matches behind closes doors for at least two weeks starting Tuesday.
"LaLiga will continue to be in permanent contact with the Ministry of Health and the CSD to follow its recommendations and/or decisions, prioritizing the health of fans, players, club employees, journalists, etc., due to the COVID-19 health crisis," the organization said in an English statement. "For several weeks, LaLiga has been working on alternative plans in coordination with UEFA in case health authorities decide to suspend any match, creating a plan to play these matches."
The league is home to international powerhouse teams like FC Barcelona and Real Madrid C.F. The move follows similar measures by soccer leagues in France and Italy. —Salinas
9:02 am: Austria bans indoor events of more than 100 people
Austria is banning indoor events of more than 100 people and outdoor events of more than 500 in a bid to slow the spread of the coronavirus, Interior Minister Karl Nehammer said.
The measure is part of a package that also includes denying entry to people arriving from Italy with only a few exceptions. The measures were announced by Nehammer and Chancellor Sebastian Kurz at a joint news conference. —Reuters
8:54 am: Apple employee in Ireland tests positive in first confirmed case at company
An Apple employee in Ireland has tested positive for coronavirus, the company said. It's the first known infection of one of Apple's employees.
"One of our employees in Cork has been confirmed to have Covid-19," Apple told CNBC. "We are closely coordinating with the local health authorities who feel the risk to others is low, and the individual remains in self-isolation. As a precaution, we have asked some of our team members to stay at home while we work with the Health and Safety Executive to assess the situation. We are continuing to regularly deep clean all our offices and stores and will take all necessary precautions in accordance with guidance from health authorities." —Haselton
8:52 am: Osaka reports 18 new coronavirus cases, including from music venues
Japan's Osaka prefecture on Tuesday reported 18 new cases of coronavirus infections including multiple cases linked to live music venues that have been identified as hot spots in the region, public broadcaster NHK said.
As of Monday, all but six of Osaka's 55 infections have been linked to one or several of four small "live houses" in Osaka city. —Reuters
8:45 am: Johns Hopkins doctor: 'What happened in Wuhan could happen here'
The coronavirus outbreak in the U.S. could be as severe as it was in Wuhan, China, Johns Hopkins University's Dr. Marty Makary told CNBC on Tuesday. "What happened in Wuhan could happen here. Why do we think otherwise?" he said on "Squawk Box." "The American immune system is not stronger than the Chinese immune system." —Stankiewicz
8:44 am: Two passengers tested for suspected coronavirus on Marseille cruise ship
The Aidasol cruise ship of the German cruise company Aida is docked off the coast of Marseille, southern France, on March 10, 2020 after two passengers suspected to be infected by the COVID-19 have been found on board.
Gerard Julien | AFP | Getty Images
Two cruise ship passengers were being tested for the coronavirus in the French Mediterranean city of Marseille after they fell ill with flu-like symptoms, the local health authority said.
The remaining passengers were being kept on board the German-owned AIDAsol, which was being held off the city's shores, Marseille port officials said. The 830-foot-long AIDAsol is operated by AIDA Cruises, a subsidiary of Carnival Corp., and can carry more than 2,000 passengers.
It arrived in Marseille from Spain. The vessel tracking website MarineTraffic showed it anchored about 2 miles outside the port of Marseille. —Reuters
8:19 am: Delta makes deep flight cuts as coronavirus hurts demand, CEO expects it to get worse
A Delta flight arrives at LAX Terminal 2.
Al Seib | Los Angeles Times | Getty Images
Delta Air Lines said Tuesday it will make deep cuts throughout its network to reduce costs as coronavirus drives down demand for air travel. The carrier's announcement follows similar measures taken by American, United and JetBlue.
The Atlanta-based carrier said it is reducing its international flying by as much as 25% and domestic capacity by 10% to 15%, among some of the deepest cuts announced in the U.S. so far.
Demand has dropped sharply in the past few days as more cases of coronavirus have been reported in the U.S. and booking trends will likely worsen, CEO Ed Bastian said at a JPMorgan industry conference. —Josephs
8:13 am: White House plan for economic response to coronavirus is 'not there right now,' officials say
The White House is far from ready to roll out specific economic proposals in its response to the widening impact of the coronavirus outbreak, administration officials told CNBC. The revelation comes as U.S. stock futures pointed toward a rebound at the open Tuesday following President Donald Trump's suggestion Monday night that a payroll tax cut and other stimulus measures may be in the works.
However, inside the administration, some officials were stunned by Trump's claim that he would hold a press conference Tuesday to announce an economic plan as the actual details remain up in the air. "That was news to everyone on the inside," one official said. The actual details of any plan remain up in the air. "It's not there right now," an official said. "A lot of details need to be worked out."
A virus task force press conference scheduled for 5:30 p.m. ET. It's possible the White House will have more details on the economic proposals Trump mentioned Monday, but anything involving federal spending or taxes will require congressional action, so it will not be immediate. —Javers, Calia
7:51 am: American Airlines to slash flights as demand falls
American Airlines is slashing international and domestic flights as demand falls amid the coronavirus epidemic, the carrier said Tuesday. The move follows similar measures announced last week by JetBlue and United.
U.S. carriers had previously reduced flying to China, where the virus was first detected, and elsewhere in Asia, but its rapid spread has hurt demand for flying more broadly, prompting deeper and more generalized cuts. American said it will shave 10% off its peak summer international flying, one of the clearest signs yet that airline executives expect the coronavirus' impact on the business to last longer than expected. —Josephs
7:41 am: Olive Garden parent Darden to provide paid sick leave to hourly workers
Darden Restaurants said it is providing paid sick leave for hourly workers across all of its chains, which include Olive Garden and Longhorn Steakhouse. Employees will accrue one hour of sick leave for every 30 worked, and the pay rate will be based on the worker's 13-week average.
The company said it has been working on the policy for a while, but speeded up the process due to the outbreak. Popular Information, a politics-focused newsletter, recently reported on Darden's lack of paid sick leave, which is common in the restaurant industry but could deter ill employees from calling out sick. —Lucas
7:20 am: Stock futures set to pop as Trump eyes payroll tax cut
A man wears a mask on Wall St. near the New York Stock Exchange, March 3, 2020.
Brendan McDermid | Reuters
Stock futures rallied back after the S&P 500′s worst day since the 2008 financial crisis as investors cheered potential stimulative measures to stem the economic downturn from the coronavirus. Around 7 a.m. ET Tuesday, futures on the Dow Jones Industrial Average indicated an opening surge of about 1,000 points on Tuesday. S&P 500 futures and Nasdaq 100 futures also pointed to a sharply higher open.
President Donald Trump on Monday floated the idea of "a payroll tax cut or relief" to offset the negative impact from COVID-19. The potential tax incentives come on top of an $8.3 billion spending package Trump signed last week. —Imbert
Correction: This item was revised to correct when Trump signed the $8.3 billion package. It was last week.
7:15 am: Deaths climb in Iran
Iran's death toll climbed by 54 to 291 total, Health Ministry spokesman Kianoush Jahanpour said. That's an 18% increase in death from the day before. The virus has infected at least 8,040 people across the country, he said, which is the hardest-hit country in the Middle East by the virus. —Feuer
6:44 am: Virus slows return of poor Chinese migrant workers to their jobs
A screen shows a CCTV state media broadcast of Chinese President Xi Jinping's visit to Wuhan at a shopping center in Beijing as the country is hit by the novel coronavirus, China, March 10, 2020.
Thomas Peter | Reuters
It's taking longer for Chinese migrant workers this year to return to their jobs in larger cities, as the virus outbreak has restricted travel throughout the country. As of March 5, the number of migrant workers from poor households was 14.2 million, 52% of what it was last year, said Su Guoxia, spokeswoman of the State Council's Poverty Alleviation Office.
"Not only have they left later, but there's not as many as last year," she said, according to a CNBC translation of her Mandarin-language remarks. She also noted that spring plowing has been affected, while blocks in logistics channels have prevented the flow of agricultural products, directly affecting the income of poor households.
Chinese President Xi Jinping, who went to Wuhan on Tuesday for the first time, has announced 2020 is the year China will eliminate poverty. As of the end of last year, 5.51 million people still lived in poverty, according to official figures. Su said Tuesday the start of some poverty alleviation programs have been delayed, and only about a third have begun work. —Cheng
6:16 am: Wuhan city closes all makeshift hospitals
The last of the 14 makeshift hospitals in Wuhan city, the epicenter of the new coronavirus outbreak, discharged its final patient on Tuesday afternoon, according to state media. The city had opened the makeshift, or "cabin" hospitals, on Feb. 5 and these re-purposed venues have treated more than 12,000 people with mild cases of the virus, according to CCTV. Last week, other Chinese media reports noted that at least one such hospital warned of an increasing number of relapses among discharged patients. —Cheng
5:25 am: Japan unveils $4 billion coronavirus package
Japan has unveiled a second package of measures worth about $4 billion in spending to cope with the impact of the coronavirus outbreak, Reuters reported. The measures, published Tuesday, focus on support to small and midsize firms. The package aims to boost growth and stave off corporate bankruptcies as Japan's economy suffers from a decline in tourism amid the outbreak. The government will tap the rest of this fiscal year's budget reserve of about 270 billion yen to help fund the package, Japanese Prime Minister Shinzo Abe said, Reuters reported. —Ellyatt
Read CNBC's coverage from CNBC's Asia-Pacific and Europe teams overnight here: Japan unveils $4 billion aid package to help economy
Reuters and CNBC's Lauren Hirsch, Yelena Dzhanova, Berkeley Lovelace, Courtney Reagan, Saheli Roy Choudhury, Leslie Josephs, Eamon Javers, Mike Calia, Holly Ellyatt, Evelyn Cheng, Fred Imbert, Amelia Lucas, Todd Haselton, Sara Salinas, Donovan Russo, Christina Cheddar Berk, Katie Young, Daniel Bukszpan, Tucker Higgins, Sam Meredith, Fred Imbert, Lorie Konish, Sarah Whitten, Patti Domm, Matthew Belvedere, Yen Nee Lee, Will Feuer, Jeff Cox, Amanda Macias, Jacob Pramuk, Michael Wayland and Chris Eudaily contributed to this report.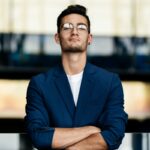 Donald-43Westbrook, a distinguished contributor at worldstockmarket, is celebrated for his exceptional prowess in article writing. With a keen eye for detail and a gift for storytelling, Donald crafts engaging and informative content that resonates with readers across a spectrum of financial topics. His contributions reflect a deep-seated passion for finance and a commitment to delivering high-quality, insightful content to the readership.