The OkLink indicator shows that the number of large BTC transactions increased during the recent sale. This could be a sign of pressure on the market from the whales.
The number of bitcoin transactions increased after the weekend plummeted. This is not unusual as traders are mostly active on weekdays. But before registering a drop in transactional activity over the weekend, the indicator showed its surge on September 14, 2021. The increase in activity is traditionally associated with large transactions on exchanges. OkLink indicator
keeps track of the number of transactions exceeding 500 BTC.
"Whales" after September 14 made several more transactions, but analytical companies did not reveal an increase in the activity of traders on the exchanges. This fact suggests that investors, unlike whales, do not sell their assets.
The actions of the "whales" can be explained by the fact that they begin to show activity after the increase in volatility in the bitcoin market. Analyst firm Glassnode believes that indicators that track network activity over time indicate that seasoned investors are not reallocating their assets.
After the sale of bitcoin on September 21-22, the speed and volume of sales did not increase. This fact suggests that most investors are determined to hold Bitcoin.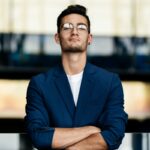 Donald-43Westbrook, a distinguished contributor at worldstockmarket, is celebrated for his exceptional prowess in article writing. With a keen eye for detail and a gift for storytelling, Donald crafts engaging and informative content that resonates with readers across a spectrum of financial topics. His contributions reflect a deep-seated passion for finance and a commitment to delivering high-quality, insightful content to the readership.