It is a symbolic victory, obtained after a long struggle, for Hamdane Dali, 81 years old. The court of first instance in Medenine, in southern Tunisia, accepted last week that the term atig, which means freed – and in the case of this old black man, "former slave of the Dali family" – be removed from his identity documents, a decision valid for the whole family, almost two centuries after the abolition , in 1846, of slavery in Tunisia.
Even today, in certain towns and cities in the South, such as Medenine or Djerba, black inhabitants who are descendants of slaves still bear the mention on their identity papers. atig ("Franked by") or chouchane ("Slave") appended to their first name.
Living with the legacy of slavery
Karim Dali, Hamdane's 39-year-old son, has fought alongside his father in recent years. "For the first time, I feel like a free citizen who has the same rights as others! »Rejoiced this young English graduate who lives in Djerba, where he worked in the hotel industry. "Really, it's a victory against racism and discrimination in Tunisia! Already, in 2017, Karim had presented a request to the Ministry of Justice claiming through a lawyer that this humiliating nickname be withdrawn, but it had been rejected. "Sorry, we can not do anything for the moment, had replied the ministry" at the time, he explained to Agence France-Presse.
Karim believes that this nickname is the source of a lot of blockages, especially when he was applying for jobs. "I didn't feel alive," he regrets. "As soon as employers see the word atig on my papers, they treat me with a lot of contempt, "adds Karim, adding that he felt very uncomfortable when he had to show his identity papers.
A historic presence of blacks in Tunisia
However, Tunisia prides itself on having been a pioneer in the abolition of slavery, decided by the beylical power in 1846, with a head start over the United States and France.
And since October 2018, Parliament has adopted a law deemed historic criminalizing racist speech, incitement to hatred and discrimination. These acts are now punishable by three years in prison and a fine of 5,000 euros. A first in the Arab world. On January 23, 2020, Tunisia even became the first country in the Maghreb and the second on the African continent to celebrate the abolition of slavery.
But there is still a long way to go for Tunisian NGOs which campaign against all forms of discrimination against blacks in the country. The hoped-for development did not take place, even after the "revolution" of 2011. Black Tunisians are still struggling to find their rightful place in society. There are many reasons, but the main one is the ignorance of history, explain the NGOs. "The great tactician Hannibal Barca was a black warrior. However, little by little, he became unrecognizable, his representations taking on the colors and features of a North African. No more curly hair and flattened noses from the pieces I saw in my childhood at the Bardo Museum. Everything is changing, even History! How do you want young Tunisians to feel African if they ignore the continent's past? »Exclaimed the activist Saadia Mosbah in a column published in The world.
A turning point in the fight against racism?
The removal of "racist and demeaning" nicknames are among the priorities, explains Saadia Mosbah, president of the M'nemty Minority Defense Association. "The issue of discrimination against blacks in Tunisia has never been a priority or put on the table by senior state officials, who are still in denial," Ms. Mosbah told AFP.
"This is why nobody talks about it, neither minister, nor head of government, nor President of the Republic", according to this activist, whose organization accompanied the legal fight of the Dali family. The decision in favor of Hamdane Dali represents for her a "turning point", "which encourages us to move forward despite our small means".
Welcoming a "historic" judgment, Minority Rights Group International (MRG) stressed that it "opens the way to similar procedures for other Tunisians. black ne.s who will in turn be able to change their name and truly choose their identity ".
"Carrying this name is a continuous reminder of the legacy of slavery," says Silvia Quattrini of MRG.
For all the other descendants of slaves thus cataloged, Ms. Mosbah calls on the Ministry of Justice to set up a special commission responsible for easing the legal process for changing names.
The objective will also be to prepare a decree-law to be submitted to the signature of the President of the Republic Kaïs Saïed, which would withdraw racist nicknames for all black Tunisians.
In his many speeches, this specialist in constitutional justice said he wanted dignity and justice for all Tunisians. "We are waiting for him to materialize what he announces in public," says Ms. Mosabh.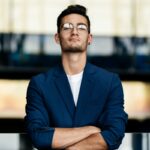 Donald-43Westbrook, a distinguished contributor at worldstockmarket, is celebrated for his exceptional prowess in article writing. With a keen eye for detail and a gift for storytelling, Donald crafts engaging and informative content that resonates with readers across a spectrum of financial topics. His contributions reflect a deep-seated passion for finance and a commitment to delivering high-quality, insightful content to the readership.