Telemedicine can save lives, wherever you are. A 13-year-old girl in cardiac arrest was saved in particular thanks to an SMS alert which allowed the doctorsRegina Margherita Children's Hospital Of Turin to intervene immediately, implanting a pacemaker.
For a few months – we read in the press note issued by the Health Center – the little girl had been complaining ailmentsoften accompanied by loss of consciousness. The parents had consulted numerous doctors and there had also been talk of possible epileptic seizures until, at the Regina Margherita Children's Hospital in Turin, they began to suspect a heart problem and the Dr. Fulvio Gabbarini (Head of Pediatric Arrhythmology, part of the Department of Paediatrics, directed by Professor Franca Fagioli) had a small device called a device implanted under her skin Loop Recorder, capable of monitoring the patient's heartbeat in real time wherever they are and recording it, in order to document whether the illnesses were actually caused by the little girl's heart. THE Implantable loop recorders (ILR, from English Implantable Loop Recorder) or implantable cardiac monitors, are small devices (the size of a USB stick) that are placed subcutaneously in the chestThe latest generation ILR models are like this miniaturized to be called Loop recorder injectable: inserted through a very small incision, they are completely invisible; loop recorders are equipped with a remote control and interrogation system. In fact, these small devices are the result of very advanced electro-medical technology, which allows you to analyze the heart rhythm and transmit the recordings to a central server, to which you connect in an encrypted manner to view these recordings.
Through telemedicine the little girl was then subjected to a continuous remote cardiac monitoring wherever he was, without having to go to hospital: in short, thanks to the Loop Recorder, the cardiologist can monitor a child's heart while he is at home playing in his bedroom, at school with his classmates or while he is sleeping at night. For this case, given that the patient was particularly at risk, Doctor Gabbarini programmed the device so that it could also transmit a text message to her mobile phone in the event of cardiac arrest: last August 15th, in fact, the little girl felt new illness and she fainted. Her parents immediately took her to Regina Margherita and at the same time the Loop Recorder, having immediately recorded that her heart had stopped, sent the alert to the doctor, who was on holiday outside Piedmont. As soon as he received the text message, the doctor left for Turin to implant the pacemaker. Gabbarini explains: «since the patient was particularly at risk, the immediate implantation of the pacemaker ensured that there were no other episodes that could put the life of the little girl in danger, whose heart stopped for 20 seconds with the arrest. , an enormity. Furthermore – he adds – in that time the little girl fell to the ground, she also hurt herself."
At Regina Margherita they have already been using the Loop Recorder for some time on even very young children: «these chips that are implanted under the skin are very sophisticated and above all they work: not only do they record beat by beat, but they make a real, real time electrocardiogram that can be read live by the doctor who receives it. «The difference – she adds – was that for this little girl the problem was he galloped very quickly. So I had programmed the server in such a way that it could also transmit a SMS so that we could intervene promptly, which is what happened. The device immediately recorded and immediately transmitted, so when the girl arrived at the emergency room everything was already organized to put in the pacemaker."
The 13-year-old was discharged from the unit and returned home in good health. «What matters, – concludes Dr. Gabbarini – is that the little girl is now calm and that she can go on trips with her schoolmates, that she can do everything that her peers do without having the nightmare of feeling sick all over again. 'sudden".
Source: Vanity Fair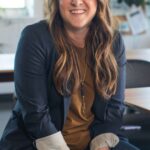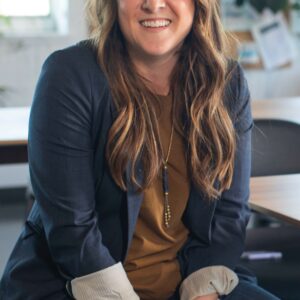 I'm Susan Karen, a professional writer and editor at World Stock Market. I specialize in Entertainment news, writing stories that keep readers informed on all the latest developments in the industry. With over five years of experience in creating engaging content and copywriting for various media outlets, I have grown to become an invaluable asset to any team.