The imposition of an 11-year prison sentence on journalist Sedef Kampas requested by its prosecutors Turkeyas consider that he insulted Recep Tayyip Erdogan and two ministers of his government.
Last month The court ordered the pre-trial detention of the 52-year-old, pending her trial for insulting the president. The charge carries a prison sentence of 1-4 years.
The prosecutor also demands that Kampas be prosecuted for insulting Interior Minister Suleiman Soilou and Transport Minister Adil Karaismailoglou and that she be sentenced to a total of 11 years in prison.
Participating in a TV panel on a show by the opposition channel Tele 1, Kampas said a proverb, which he then repeated on Twitter. The justice minister and Erdogan's spokesman condemned her remarks, saying they were offensive to the president.
Earlier in the day, the Coalition for Women in Journalism (CFWIJ) and 37 other pro-freedom organizations called on Turkey to release Kampas. "The unjustified imprisonment of this journalist has been widely condemned by local and international journalistic organizations, as well as by organizations for the protection of human rights and freedom of the press," they said in a joint statement. "However, the Turkish government and the judiciary appear rigid and Sedef remains in prison," the statement added.
Source: News Beast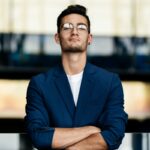 Donald-43Westbrook, a distinguished contributor at worldstockmarket, is celebrated for his exceptional prowess in article writing. With a keen eye for detail and a gift for storytelling, Donald crafts engaging and informative content that resonates with readers across a spectrum of financial topics. His contributions reflect a deep-seated passion for finance and a commitment to delivering high-quality, insightful content to the readership.