Elon Musk has subpoenaed a Twitter Inc whistleblower, demanding documents and communications about the company's weaknesses in both fictitious users and security, as the billionaire battles to close a deal to buy Twitter for $44 billion. , as it became known yesterday from court documents.
Musk is seeking information from whistleblower Peter Zatko mainly about how Twitter counts fictitious accounts of platform users. He has said that he is withdrawing from the deal to acquire the company because Twitter misled him and the relevant authorities about the true number of fictitious accounts.
Musk also requested documents and communications related to efforts allegedly made to conceal security weaknesses, regarding compliance with the 2011 Federal Trade Commission settlement, but also "Twitter's involvement in any illegal activity."
A Twitter spokesperson declined to comment.
Zatko is a famous hacker who goes by the nickname "Mudge," and ended his tenure as Twitter's chief security officer earlier this year. He said in a related statement made public last week that the company falsely claimed that it had an organized security plan.
A Twitter lawyer said in a court hearing last week that Musk's attention to fictitious accounts as a way to end the buyout deal is "legally irrelevant" as Twitter has always said the fictitious account report is based on estimates only. and not in a data presentation that routes bindings.
Both sides have filed lawsuits on both sides, and are headed to a five-day trial on October 17. Musk wants out of the deal, and Twitter is asking Delaware District Court President Kathleen McCormick to order Musk to buy the company for the agreed price of $54.20 per share.
Twitter's share price fell 1% to $40.04 in New York yesterday.
SOURCE: AMPE
Source: Capital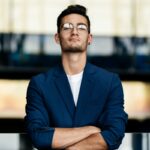 Donald-43Westbrook, a distinguished contributor at worldstockmarket, is celebrated for his exceptional prowess in article writing. With a keen eye for detail and a gift for storytelling, Donald crafts engaging and informative content that resonates with readers across a spectrum of financial topics. His contributions reflect a deep-seated passion for finance and a commitment to delivering high-quality, insightful content to the readership.