In the wake of the recapture of Kherson by Ukrainian forces, the time has come for demining, infrastructure repairs, recording and documenting "crimes" attributed to Moscow in the large southern city, the loss of which is a major setback for the Kremlin.
For Kyiv, the West is on the way to a "joint victory" against Russia after the recapture of Kherson. The Ukrainian national anthem was played there yesterday after the withdrawal of the Russian troops.
Kherson, annexed in late September by Moscow, was the first major city to fall after the Russian invasion that began in late February.
In the images released by the Ukrainian armed forces, Ukrainians dance in circles around a fire to the rhythm of "Chervona Kalyna", a patriotic song.
Outside Kherson in the village of Pravnine, returning residents hug their neighbors. Some cannot hold back their tears.
"Finally, victory!" Svitlana Galak told AFP. "Thank God, we are finally free and now everything will return to its place," said this 43-year-old woman who lost her eldest son in the battle. "We are Ukraine," said her husband, Vikor, 44.
"We are all very happy," said Ukrainian President Volodymyr Zelensky, who also cited significant damage in the region..
"Before leaving Kherson, the invaders destroyed all vital infrastructure – communications, water supply, heating, electricity," the Ukrainian president said, adding that 2,000 explosive devices were neutralized.
According to Zelensky, Ukrainian armed forces have regained control of nearly 60 locations in Kherson province.
The mayor of Kherson said the humanitarian situation is "serious" due to the lack of water, medicine and bread in the city.
After eight months of occupation by Russian forces, television programs of the Ukrainian state television are again playing in Kherson. And the province's energy supplier announced it was working to restore electricity supply.
"The city has a critical shortage, mainly of water," Mayor Roman Holovnia said on television. "Right now there is not enough medicine, there is not enough bread because it cannot be baked: there is no electricity."
About 200 police officers have also been deployed in Kherson to set up roadblocks and record and document "the crimes of the Russian occupiers," national police chief Igor Klimenko said in a statement.
He warned the residents of the city about the existence of explosive devices left behind by the Russian forces, calling on them to "move with caution". According to Klimenko, a police officer was injured during a demining operation in a building in Kherson.
A woman and two children were injured in an explosion near their car in the village of Milove in the province, according to police, who also reported Russian shelling in the Berislav region.
"

Source: News Beast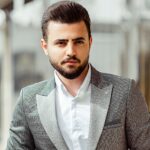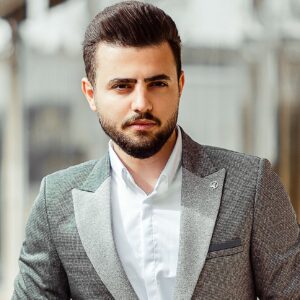 I am an author currently working for World Stock Market as a writer. I have been writing professionally for over 5 years and have written everything from market news articles to finance pieces. Prior to this I was an investment banker with Merrill Lynch in New York City. While at Merrill, I worked on some of the largest mergers and acquisitions in history. My background in finance allows me to bring a unique perspective to my work as an author and journalist.