Ukrainian Prime Minister Denis Shmyhal has called on Germany to supply his country's armed forces with modern main battle tanks to help them repel an invasion by Russia.
Mr Schmihal told the German Agency that a change of philosophy was needed on arms deliveries ahead of his visit to Berlin at the weekend.
Kyiv expects the US to supply it with Abrams tanks and Germany with Leopard 2s for use on the battlefield, he added.
The supply of modern main battle tanks and armored fighting vehicles (AMVs) directly from Germany to Ukraine remains a taboo for Berlin, as the Germans are very wary of any intervention in conflicts abroad.
No modern main battle tanks have been delivered to Ukraine by any other NATO member state.
Mr. Schmihal is expected in Berlin next Saturday. He will be received by German Chancellor Olaf Scholz the day after tomorrow, Sunday.
He will be the most senior Ukrainian politician to visit the German capital since Russia's military invasion of Ukrainian territory began on February 24.
Germany's government was initially reluctant to supply Ukraine's military, but then sent self-propelled howitzers, self-propelled anti-aircraft guns and multiple missile launch systems to Kyiv.
Mr Schmihal praised Berlin's decision to change its policy and now send not only protective equipment such as helmets and bulletproof vests, but modern, sophisticated weapons, but stressed that Kiev's forces needed more weapons systems and vehicles as soon as possible. .
Source: AMPE
Source: Capital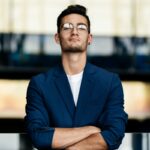 Donald-43Westbrook, a distinguished contributor at worldstockmarket, is celebrated for his exceptional prowess in article writing. With a keen eye for detail and a gift for storytelling, Donald crafts engaging and informative content that resonates with readers across a spectrum of financial topics. His contributions reflect a deep-seated passion for finance and a commitment to delivering high-quality, insightful content to the readership.