- Article Top Advertisement -
Air raid sirens sounded across Ukraine on Saturday as Russia carried out another series of missile strikes across the country, including one in Dnipro that hit a nine-story apartment building.
The death toll in this offensive stands at 12, according to Valentyn Reznichenko, head of the regional military administration. Explosions were heard in Kiev.
- Article Inline Advertisement 1-
"Tragedy. I went to the place. We will spend the whole night in the rubble," said Borys Filatov, mayor of the town near the Dnipro River.
At least 27 people, including six children, were also injured in the attack, with even more people trapped under rubble, the regional governor said.
Footage showed firefighters putting out the fire around what was left of some cars. A large chunk of the building was missing. The exterior of the rest of the building was badly damaged.
Reznichenko shared a thank you to rescuers who worked late Saturday night local time to find someone else buried in the rubble.
Alert across the country
Missiles and explosions were heard everywhere in Lviv in the west; Kharkiv in the northeast; Zaporizhzhia and Dnipro in the southeast; Myokaliv in the south; and Kharkiv in the northeast, officials said.
In Kiev, officials said there had been an "attack on the capital". The explosions were heard at 6 am local time, according to the head of the region's military administration, Oleksiy Kuleba.
Mayor Vitaliy Klitschko said the attacks hit the eastern edge of the city, where several power plants were located.
Results
The attacks that hit critical infrastructure in Lviv and Kharkiv, caused damage from explosions and resulted in emergency power cuts in many regions, Ukraine's energy minister said.
Ukrainian authorities say "heavy fighting" continues in Soledar after Russia said on Friday it was in control of the eastern town.
Local agents are now working to pull people out of the rubble. So far, at least 15 have been rescued, according to Kyrylo Tymoshenko, an adviser to Ukrainian President Volodymyr Zelensky.
"We are fighting for every person, every life," Zelensky said on social media.
foreign aid
Britain has said it will send 12 Challenger 2 tanks to Ukraine as allies step up their support ahead of a Russian offensive expected in the spring.
Zelenskiy said on Saturday that Russian attacks on civilian targets could only be stopped if Ukraine's western partners provided the necessary weapons.
"What is needed for this? Those weapons that are in the warehouses of our partners and for which our soldiers are waiting so much," the president said in his video, after a series of Russian missile attacks on Ukrainian cities.
"The whole world knows how to stop those who sow death. Thank you to everyone who helps us with this!"
British Prime Minister Rishi Sunak indicated on Saturday that Britain would send some of its main battle tanks to Ukraine, along with extra artillery support, drawing swift disapproval from the Russian embassy in London.
During a phone call with the Ukrainian president, Sunak "outlined the UK's ambition to step up our support to Ukraine, including through the supply of Challenger 2 tanks and additional artillery systems," a spokesman for the prime minister said.
"Leaders reflected on the current state of Russia's war in Ukraine, with successive Ukrainian victories alienating Russian troops and worsening its military and moral aspects," the spokesman added.
*With information from CNN and Reuters
Source: CNN Brasil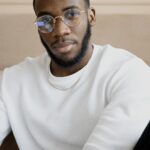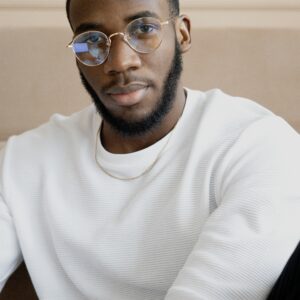 Bruce Belcher is a seasoned author with over 5 years of experience in world news. He writes for online news websites and provides in-depth analysis on the world stock market. Bruce is known for his insightful perspectives and commitment to keeping the public informed.
- Article Bottom Advertisement -