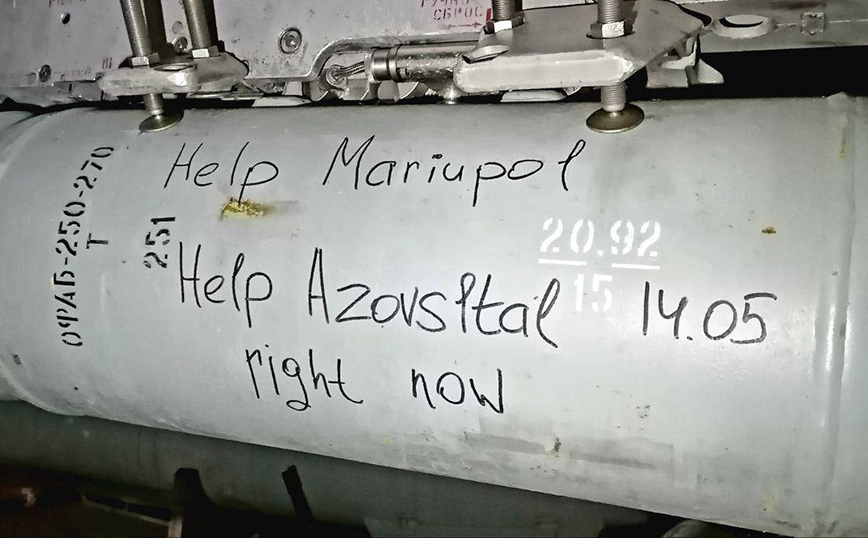 Pictures from mocking messages on Russian rockets fired at Azovstalafter the appeal of its winners Eurovision«Kalush Orchestra»To the world, to help Mariupol and the besieged steel factory.
«I ask all of you to help Ukraine, Mariupol and Azovstal right nowSaid the frontman of the Ukrainian band, from the Eurovision stage.
In photos uploaded to the "FighterBomber" channel on the Telegram, which is in favor of the Kremlin and the war, as reported by Daily Mail9M22S rockets with 9N510 fuel warhead can be seen, which carried mocking messages for the call of the "Kalush Orchesta".
According to the publication of the British newspaper, the messages read: "As you requested Kalush, for Azovstal "," #Eurovision 2002, I heard the call for Azovstal. Help Mariupol. "Help Mariupol now."
The photos with the "messages" of Russia were also published on his personal Telegram account by the advisor to the mayor of Mariupol, Petr Andryushchenko. "They are simply inhuman… They have lost everything close to humanity and humanitySaid the consultant. "This is the reaction of the Russian army to our victory in Eurovision 2022," he added.
OFAB 250-270 rockets, according to the Daily Mail, are specifically designed to destroy military-industrial installations, armored vehicles and large groups of soldiers.
Source: News Beast