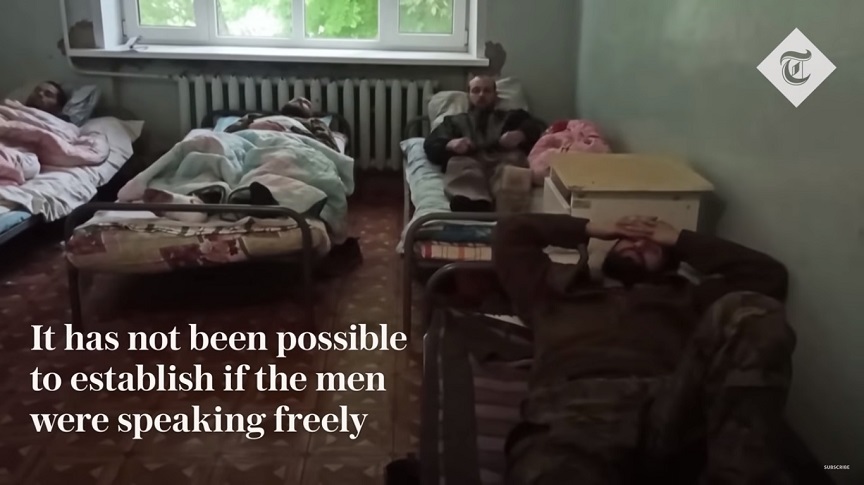 Its Ministry of Defense Russia posted videos today which, according to Moscow, are depicted Ukrainian fighters surrendered to besieged Azovstal steel plant and taken to hospitals.
In one of the videos, men are seen lying on beds in a room and two of them made a brief statement to the camera. One said he was given food and has access to doctors, while the other said he had his wounds bandaged and has no complaints about the treatment he is receiving.
In a second video, a man with a head injury said that he was being fed and cared for well and that there was no physical or psychological pressure.
It was not possible to determine whether these men spoke freely.
Earlier, Russia says 959 fighters have been surrendered since Monday, including 80 wounded.who are being treated at a hospital in Novoazovsk, in the breakaway region of Donetsk.
THE Ukraine asks exchange of prisoners, but has not given its own number of fighters believed to have left the factory.
Russia, for its part, claims that the fighters will be treated in accordance with international rules. A senior Russian official has said that there should be no exchange of "Nazi criminals".
Pro-Russian separatists: The court will decide their fate
The court will decide the fate of Ukrainian fighters who surrendered at the Azovstal steel plant in Mariupolsaid the leader of the pro-Russian separatists in eastern Ukraine.
According to the Russian news agency Tass, the leader of the Donetsk separatists, Denis Pushilin, stated that "if the opponent has laid down his arms, the court will decide on his future fate."
However, he said those found to be "neo-Nazi war criminals" would have to face an international tribunal.
Pushilin added that the top executives at the steelworks are still inside the factory and have not yet been deliveredreports Reuters, citing local media.
Source: News Beast