Ukraine said its forces north and south of Bakhmut were advancing on Monday to capture the Russians inside the ruined city Moscow says it captured over the weekend after Europe's bloodiest battle between ground troops. since World War II.
Russia's proclamation on Saturday that it had finally conquered the last few blocks of Bakhmut would end a battle that both sides called a meat grinder and gave Moscow its first chance to declare a substantial victory in more than 10 months.
But even as the Russians advanced into Bakhmut, their forces on the northern and southern outskirts of the city were retreating at the fastest pace in the war for six months, giving both sides reason to claim that the momentum had shifted in their tracks.
Moscow says the capture of Bakhmut now paves the way for further advances in eastern Ukraine. The Ukrainians claim that their advance on the Russian forces' flanks was more significant than their withdrawal inside the city, and that Russian reinforcements sent to hold Bakhmut will weaken Moscow's lines elsewhere.
"Through our movement on the flanks – north and south – we managed to destroy the enemy," Ukrainian Deputy Defense Minister Hanna Maliar said on Monday in televised remarks.
"By moving along the flanks and occupying certain heights there, our Armed Forces make it very difficult for the enemy to remain in the city itself."
Ukrainian forces are still advancing, particularly south of Bakhmut, Maliar said, although she said the intensity of fighting on the northern flank had subsided for the time being. Reuters was unable to independently verify the situation at either location.
Maliar also said Ukraine still retains a foothold within the city itself, although independent monitors say a substantial remaining Ukrainian presence is unlikely.
"Wagner Group mercenaries likely secured the western administrative borders of the city of Bakhmut, while Ukrainian forces continue to prioritize counterattacks on the outskirts of Bakhmut," the Institute for the Study of War said on Monday.
The battle inside Bakhmut has so far been led by Wagner, a private Russian army whose leader Yevgeny Prigozhin has been issuing daily audio and video messages mocking the leadership of Russia's regular armed forces and accusing them of abandoning their flanks even as they advance. of its own forces.
In his last message on Monday, he repeated his promise to withdraw his troops from Bakhmut, starting in three days, and hand over the defense of the newly captured city to regular troops.
Moscow's Ministry of Defense acknowledged that some Russian troops had retreated out of Bakhmut last week, but denied Prigozhin's repeated assertion that the flanks were collapsing or that the military withheld ammunition from Wagner.
Source: CNN Brasil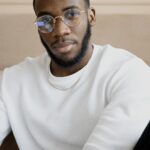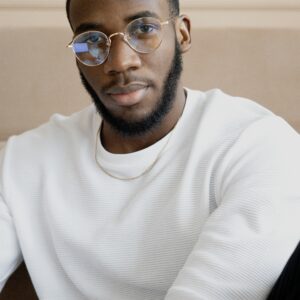 Bruce Belcher is a seasoned author with over 5 years of experience in world news. He writes for online news websites and provides in-depth analysis on the world stock market. Bruce is known for his insightful perspectives and commitment to keeping the public informed.