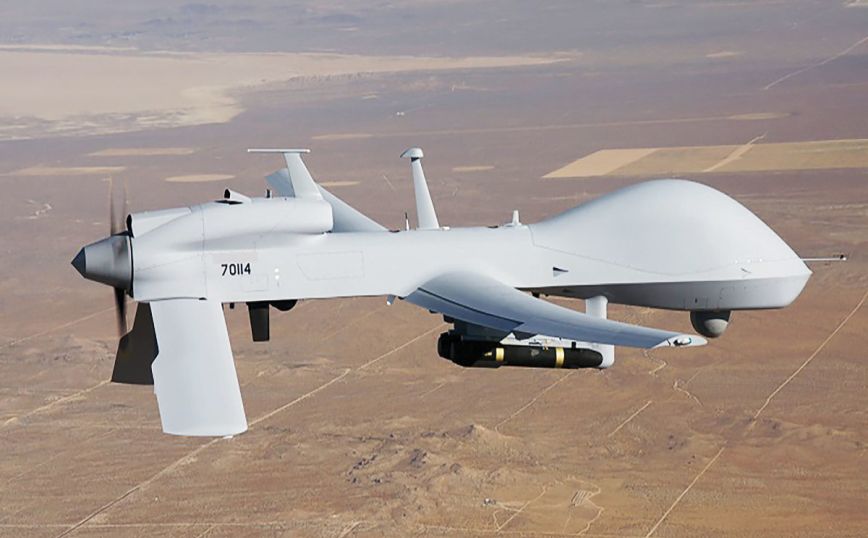 Their plan was temporarily suspended USA for the sale of four advanced UAVs in Ukraine, as there is strong concern that this equipment may fall into enemy hands.
In the plan to be sold to Ukraine four MQ-1C Gray Eagle unmanned aerial vehicles equipped with Hellfire surface-to-air missiles were reported to Reuters earlier this month. The cost of each unit of this weapon system is about 10 million dollars.
The technical objection to the sale arose during a more in-depth examination by the Pentagon, which is responsible for to prevent key technology from falling into the hands of the enemy. The sale was originally approved by the White House.
It concerns the possibility to fall into the hands of Russia radar and surveillance equipment possessed by UAVs. That risk had been downgraded in the initial review of the sale, but was pressed again late last week.
The sale of the four UAVs, which were intended for the US military, is under consideration in the upper echelons of the Pentagon, but it is unclear when a decision will be made. One solution would be to replace radars and sensors with less sophisticated ones, but this could take months, according to one img.
If the sale is finally approved, the US Congress theoretically has the potential to block it, which is unlikely.
Source: News Beast