The head of European diplomacy Joseph Borel stated yesterday Friday (2/12) that until now they have participated in the training program organized by EU 1,100 Ukrainians military men.
Mr Borel gave the number during a visit to a camp where members of the Ukrainian armed forces are trained in Brzeg, Poland.
European Union foreign ministers gave the go-ahead to the training mission on 14 November. It officially started the next day. Several EU member states, by virtue of bilateral agreements, were already training Ukrainian military personnel.
In total, up to 15,000 military personnel are expected to be trained in 20 member countries. The cost, which Mr Borrell said would amount to 100 million euros, would be covered by the EU.
In addition, the program envisages spending 15 million euros on ammunition and covering the costs of each participating country.
The Bundeswehr – Germany's armed forces – will participate by organizing training of Ukrainian soldiers in combat tactics as well as high schools. In total, up to 5,000 Ukrainian military personnel are expected to be trained on German soil.
Missile hits a fuel storage area in Donbass
Missiles fired by the Ukrainian armed forces hit a fuel storage facility in Shakhtyorsk, Donbas region (eastern Ukraine), yesterday Friday.
Several people were injured, the mayor of the region's pro-Russian administration, Alexander Sataf, said, according to Russian state news agency TASS. "A fuel storage area was hit, unfortunately there are casualties," he said.
No other details were released about the at least two missile strikes on the facility. According to the Russian side, Ukrainian forces used an American-made HIMARS multiple launch system in yesterday's attack.
The restoration of normality continues, says Zelensky
Meanwhile, the president of Ukraine, Volodymyr Zelensky, in his nightly sermon, he claimed that government agencies are doing everything to restore normalcy in the recently liberated areas. Especially in Kherson. The biggest problem, he said, is that they are still trying to remove all the mines that Russian forces left behind before they left.
"In just a few days, more than 200 mines were neutralized"the Ukrainian leader pointed out.
Kyiv received a first array of the HAWK air defense system from Spain
Ukraine received the first array of the HAWK (homing all the way killer) medium-range air defense system from SpainUkrainian Defense Minister Oleksii Reznikov announced yesterday Friday, after a meeting with his Spanish counterpart Margarita Robles in Odessa.
Other arrays of this system (Raytheon) are expected to be received from the stocks of the Spanish army, while Ukrainian military personnel are already being trained in their use in Spain.
The US-designed system, with an effective range of up to 50 kilometers at a maximum altitude of 65,000 feet (20,000 meters), first entered service in the 1960s and has been upgraded several times. In most NATO member countries, it has now been decommissioned.
Source: News Beast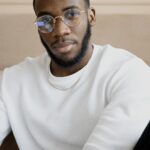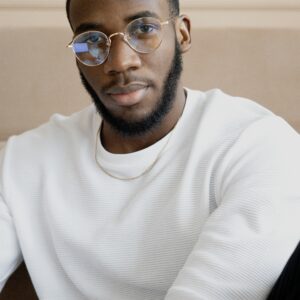 I am a journalist and author who works for World Stock Market. I have written about the stock market for years and I love it.