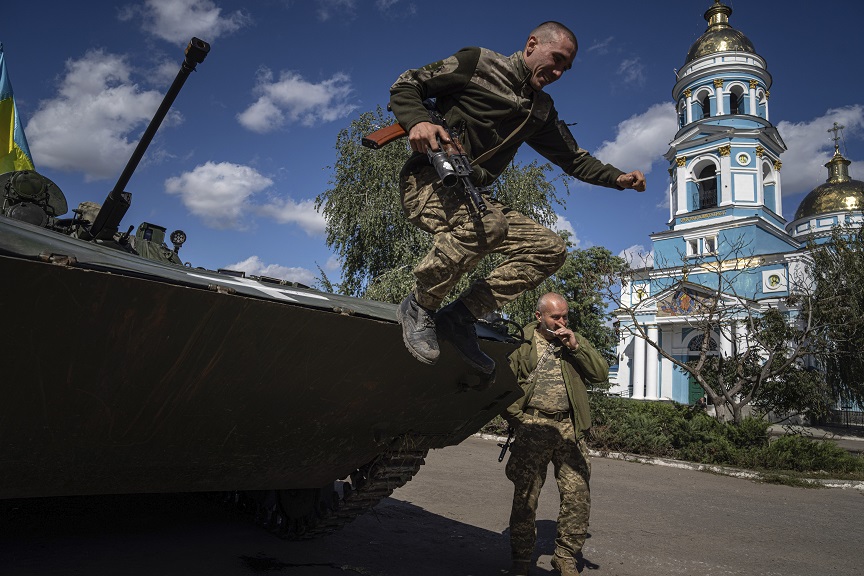 THE Russia it will suffer "greater consequences" if it proceeds to annex parts of its territory Ukrainianits senior official said yesterday Tuesday (20/9). American State Department, as pro-Russian authorities in four regions prepare to hold snap referendums on joining the Russian Federation amid Ukrainian counterattack.
"We have made it clear that there will be greater consequences. We have a number of tools"the US State Department official said, according to the Reuters news agency.
Solz: Putin to abandon his imperial ambitions
Her chancellor's message was also stern Germany, Olaf Solz. He emphasized that the Russian president Vladimir Putin will leave them "imperial ambitions" of which they risk the destruction of Ukraine and Russia if he recognizes that he cannot win the war he launched on February 24.
"That's why we won't accept any peace dictated by Russia, and that's why Ukraine must be able to repel Russia's attack"said Mr. Soltz in his speech at its General Assembly UN.
OSCE: Referendums in occupied territories will have 'no legal force'
Meanwhile, the leadership of the Organization for Security and Cooperation in Europe (OSCE) yesterday Tuesday (20/9) condemned the plans of the pro-Russian authorities in four regions of Ukraine to hold referendums with urgent procedures in order to join the Russian Federation, judging that any such vote would constitute a violation of international law.
"As the war following the Russian Federation's invasion of Ukraine continues, any so-called "referendums" planned by or with the support of forces exercising de facto control over occupied territories of Ukraine would be a violation of international norms and obligations under of international humanitarian law"the OSCE leadership said in a press release.
"Their results would therefore have no legal force"is added to the text.
The pro-Russian authorities in the regions of Lugansk, Donetsk, Kherson and Zaporizhia announced earlier yesterday that they will urgently organize from Friday September 23rd to Tuesday September 27th referendums on their accession to Russia, a member state of the OSCE.
A similar vote was held to legalize Russia's annexation of the Ukrainian peninsula of Crimea in 2014.
Source: News Beast