Ukraine considers it unacceptable to give the Russians some of its territories for peace, said the adviser to the Ukrainian president Mikhail Pontolyak, during an information marathon with the participation of Ukrainian television networks, transmits the Ukrainian agency ukformin.
"The price of war is very high. Many civilians have been killed. And they have not just been killed, but they have been tortured, cynically, because that is the philosophy of the Russian Federation: to come to Ukraine and kill people cynically. Not just to kill. "To do this in a cynical and massive way, to hurry. This worldview is unacceptable for us, to give something to the Russian Federation and pretend that there was a small war. That is impossible," Pontoliak said.
He also called unacceptable the proposals for an alleged ceasefire without the withdrawal of Russian troops, because in that case, Russia would control part of Ukrainian territory.
The adviser to the Ukrainian president assured that there will be no signing of Minsk-2 agreements, as similar decisions will suspend the war for some time.
At the same time, Pontoliak said that the Russians still adhere to their own stereotypes, in fact they have not changed the instructions regarding the negotiations since the beginning of the large-scale invasion, while the negotiations with the Russian Federation have been suspended.
"(The Russians) live in a world where 'Ukrainian fascism' is very fast. But people are aware of that as well. In fact, it has been documented that there is a kind of Nazism in the world right now. "But they have not understood it.… It will certainly take some time for us to move on to a more fundamental discussion of this problem, the problem of the de-Nazification of Russia, in the context of the negotiations," Pontoliak said.
The president of France, Emmanuel Macron, had stated that neither side should go down after the war and that he was in favor of finding ways to get the Russians out of this situation.
In response, President Volodymyr Zelensky stressed that Ukraine does not and will not seek to "retain Putin's face" by making some concessions on its sovereignty to end the war.
Source: AMPE
Source: Capital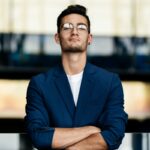 Donald-43Westbrook, a distinguished contributor at worldstockmarket, is celebrated for his exceptional prowess in article writing. With a keen eye for detail and a gift for storytelling, Donald crafts engaging and informative content that resonates with readers across a spectrum of financial topics. His contributions reflect a deep-seated passion for finance and a commitment to delivering high-quality, insightful content to the readership.