The head of the International Atomic Energy Agency (IAEA) is expressing deep concern over yesterday's bombing of the Zaporizhia nuclear power plant in Ukraine, saying the action highlights the risk of a nuclear disaster.
"I am extremely concerned about yesterday's bombing of Europe's largest nuclear power plant, which highlights the very real risk of a nuclear disaster that could threaten public health and the environment in Ukraine and (regions) beyond," he said in a statement. IAEA director general Rafael Grossi.
Grossi is calling on all sides in the Ukrainian conflict to show the "utmost restraint" in the area of ​​the nuclear plant.
Projectiles hit a high-voltage power line at the plant, forcing the operator to shut down a nuclear reactor despite the fact that no radioactive leak was detected. The nuclear plant was seized by Russian forces in early March, in the initial phase of the war, but continues to operate with Ukrainian technicians.
Ukrainian nuclear power company Energoatom blamed Russia for the damage to the plant, while the Russian Defense Ministry blamed Ukrainian forces for the bombing, saying a radioactive leak was avoided only by chance.
Rafael Grossi said military operations threatening the safety of the Zaporizhia nuclear power plant "are absolutely unacceptable and must be avoided at all costs."
"Any firepower directed to and from the station is tantamount to playing with fire, with potentially disastrous consequences."
Source: AMPE
Source: Capital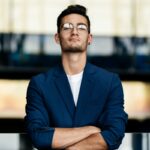 Donald-43Westbrook, a distinguished contributor at worldstockmarket, is celebrated for his exceptional prowess in article writing. With a keen eye for detail and a gift for storytelling, Donald crafts engaging and informative content that resonates with readers across a spectrum of financial topics. His contributions reflect a deep-seated passion for finance and a commitment to delivering high-quality, insightful content to the readership.