Ukrainian President Volodymyr Zelensky said on Sunday that the eastern town of Lyman in the Donetsk region had been "completely liberated".
In a short video post on his official Telegram channel, Zelensky said: "Starting at 12:30. [horário local, 6h30 em Brasília], Lyman was completely released. Thanks to our military! Glory to Ukraine!"
On Saturday, the Russian Defense Ministry said that Russian forces had withdrawn from the strategic city, located in the Kramatorsk district of the Donetsk region.
Russian state media Russia-24 reported on Saturday that the reason for Russia's withdrawal was because "the enemy used Western-made artillery and intelligence from North Atlantic alliance countries."
The withdrawal marks Ukraine's most significant gain since its successful counter-offensive in northeastern Kharkiv last month.
Significant catch
The Ukrainian capture of the town of Lyman is "significant" and the United States is "very encouraged" by what it is seeing from the Ukrainian military right now, US Defense Secretary Lloyd Austin said Saturday.
Russian forces withdrew from Lyman, a strategic city for their operations in the East, the Russian Defense Ministry said on Saturday, just a day after Moscow's annexation of the region that was declared illegal by the West.
"Lyman is mounted on the Russian supply lines. And they used these routes to push men and material south and west. And without these routes it will be more difficult. So this poses a kind of dilemma for the Russians going forward," Austin told the press during an interview at the US Indo-Pacific Command in Honolulu, Hawaii.
But Ukrainian progress on the battlefield has led to concern about a potential escalation in the war, including the potential use of nuclear weapons.
"What that means in terms of potential escalation, I'm not going to speculate on that," Austin said. "But what this means for the battlefield is that the Ukrainians continue to make progress and continue to present the Russians with problems that they will have to solve. And again, we all have to be encouraged by what we're seeing," he said.
Austin told Fareed Zakaria of CNN on Friday (30) that while Putin may resort to nuclear weapons, there is no indication that he is heading in that direction at this point.
"There are no checks on Mr. Putin. Just as he made the irresponsible decision to invade Ukraine, you know, he could make another decision. But I don't see anything now that leads me to believe he made such a decision," Austin said.
Russian officials criticize military leadership for Lyman pullout
Russian officials have criticized Russia's military leadership following the withdrawal of Russian forces from the strategic eastern city of Lyman in the Donetsk region.
Russian lawmaker and former army commander Andrei Gurulev said he could not explain this "surrender" from a military perspective, speaking live on Soloviev Live, a pro-Kremlin channel on Saturday.
"It is not clear to me why they did not correctly assess the situation at that time, did not strengthen the troop group," said Russian Deputy Duma and former commander of the 58th Army, Lieutenant General Andrei Gurulev.
"This is probably a significant milestone not only militarily, but also politically, especially now," he said, adding that "the problem is general lies, reporting a good situation. This system goes from top to bottom."
His comments follow the Russian Defense Ministry saying on Saturday that Russian forces had withdrawn from Lyman, a town that Ukrainian President Volodymyr Zelensky said on Sunday had been "completely liberated".
On Saturday, Chechnya leader Ramzan Kadyrov also criticized the withdrawal.
He wrote on Telegram that the troops "were not provided with the necessary communication, interaction and ammunition supply" and blamed Central Military District commander Alexander Lapin, accusing him of moving his headquarters to Starobilsk, "100 kilometers from distance from his subordinates" and that he "was hiding in Luhansk".
"It is not a shame that Lapin is mediocre, but the fact that he is covered at the top by the General Staff leaders," Kadyrov said in his post on Saturday, adding that "there is no place for nepotism in the army, especially in times of difficult".
Duarte Mendonça of CNN contributed to this story.
Source: CNN Brasil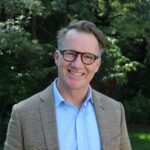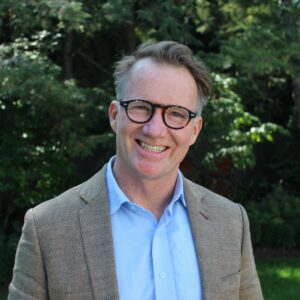 I have worked in the news website industry for over 10 years. I currently work as an author at World Stock Market and write about various financial topics. My goal is to provide readers with informative, insightful content that will help them make sound investment decisions.