Although the importance of preserving nature for the good of the planet is a consensus, each year deforestation, the action of insects, fires and droughts are responsible for the disappearance of tens of millions of hectares.
For human health, the benefits of forests involve purifying water, cleaning the air, capturing carbon to fight climate change, providing food, medicine and improving well-being.
Forests provide, directly or indirectly, important health benefits to all people – not just those whose lives are closely linked to forest ecosystems, but also people far from forests, including urban populations.
The subject is highlighted in a report released by the United Nations (UN) this week. According to the document, recognition of the importance of forests for food and nutrition security has increased significantly in recent years, but their role in human health has received less attention.
Experts argue that when discussing links to forests, it is essential to address health and nutrition at the same time. Forests also provide a wide range of benefits to human health and well-being. It is estimated that 50 thousand species of plants are used for medicinal purposes.
"In times of crisis, we have to restore the importance of a green and sustainable future. The day offers an opportunity to highlight how important forests are to all aspects of our health, animal health and the health of the planet. Forests clean the air we breathe and the water we drink. They give us food, fuel, medicine and income. Forests are essential to our well-being. Let's think about the importance that forests, or even a tree, have in our lives. Let's celebrate forests. Let's take care of them and that way we will have a healthy future", said the specialist in the Management of Forestry Issues Programs at the United Nations, Bárbara Távora, in a statement.
Studies reveal that a visit to a forest environment can cause a drop in blood pressure and pulse rate, in addition to reducing the substance that influences these health problems, cortisol. The list of utilitarian functions of forests includes their role in reducing poverty and meeting the Sustainable Development Goals (SDGs).
In the UN document, experts point out that urban and peri-urban forests provide green space for exercise and recreation and help to recover from the stress of urban life.
Growing evidence shows a positive relationship between exposure to forests and mental, physical, social and spiritual well-being – interconnected pillars of good health. According to the UN, the benefits are likely to be greatest for those who live in urban areas and whose basic health needs, such as nutrition and housing, for example, are largely met.
Parks and forested areas provide opportunities for outdoor physical activities, which have been shown to reduce the risk of mental disorders such as depression and non-communicable diseases. These health problems often disproportionately affect vulnerable and socioeconomically disadvantaged groups and are often associated with chronic stress and poor diet, as well as insufficient physical activity.
In addition to reducing noise in large centers, vegetation reduces the urban heat island effect, which can be lethal during heat waves, and absorbs pollution from traffic and industry, thus helping to protect against respiratory illnesses.
Forest food consumption
Forests provide edibles that contribute macro and micronutrients to a healthy diet, such as fruits, leaves, nuts and seeds, mushrooms, honey, wild meat and insects.
While forest foods may play a small role in terms of calories, they form a critical part of diets commonly consumed by rural populations, who are often poor and food insecure, according to the UN. Forest foods also contribute to dietary diversity, which increases gut microbiome diversity for better health.
Globally, an estimated 820 million people are undernourished and over 2 billion people are micronutrient deficient. A study of data from 43,000 households in 27 countries in Africa found that the dietary diversity of children exposed to forests was at least 25% greater than that of children who were not.
According to the UN, forest foods are of particular nutritional and cultural value to indigenous communities. A study of 22 countries in Asia and Africa found that indigenous communities use an average of 120 wild foods per community. In Central Africa, wild meat and fishery products account for 85% of the total protein intake of forest peoples.
Medicines
Diseases pose a particular challenge to the survival of forest peoples, points out the UN. Communicable diseases are particularly diverse in forest ecosystems, especially in warm, humid tropical ecosystems. Furthermore, forest communities are often far from health services.
The World Health Organization (WHO) estimates that at least 80% of the world's population depends on traditional medicine to meet their primary health care needs. What highlights how local knowledge of medicinal plants as an important part of traditional health systems.
Medicinal plants in the forests have been used by humans for at least 5,000 years. The total number of plant species used for medicinal purposes can reach 50,000.
The UN report points out that more than 1 billion people worldwide use herbs and home remedies to treat childhood diarrhea.
In India, for example, forest plants are commonly used to treat a range of diseases and conditions, including snakebite, asthma, jaundice, gynecological problems, bronchitis, rheumatism, leprosy, diabetes and pneumonia. In China, nearly 5,000 of over 26,000 native plant species are used as medicines.
climate change
The Food and Agriculture Organization of the United Nations (FAO) has appealed to countries to protect these natural resources, which disappear 10 million hectares a year due to deforestation. The amount equals the size of Iceland.
The harmful action of insect pests is another factor causing forest losses of around 35 million hectares annually. Even with invaluable ecological, economic, social and health benefits, forests are also threatened by unprecedented fires and droughts.
Source: CNN Brasil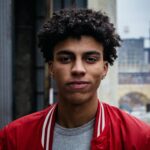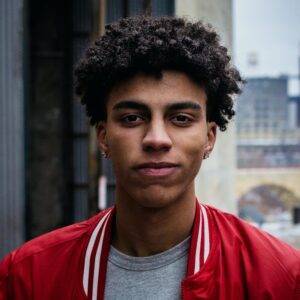 I am an experienced journalist and writer with a career in the news industry. My focus is on covering Top News stories for World Stock Market, where I provide comprehensive analysis and commentary on markets around the world. I have expertise in writing both long-form articles and shorter pieces that deliver timely, relevant updates to readers.