Friday night's earthquake, whose epicenter occurred in the High Atlas Mountains in Morocco, was the strongest to hit the area in more than 120 years, according to the United States Geological Survey. The quake was also the deadliest in the country in about 30 years.
With a magnitude of 6.8, it is classified as strong on the magnitude scale, according to the agency.
Earthquakes of this size in the region are uncommon, according to the service, but not unexpected. There have been nine earthquakes with magnitude 5 or greater since 1900, but none of them have been greater than magnitude 6.
On the scale, each increase of a whole number results in 32 times more force.
Jonathan Stewart, a professor of civil and environmental engineering at the University of California, Los Angeles, told CNN that although the earthquake was 30 times weaker than the 7.8 magnitude earthquake that struck Turkey earlier this year, it still released "a tremendous amount of energy and would likely cause substantial damage."
The 6.8 magnitude earthquake hit central Morocco on Friday night (8), the United States Geological Survey reported, causing panic among residents and tourists in Marrakech.
At least 820 people died and another 672 were injured, according to state broadcaster Al-Aoula, citing the Interior Ministry. Additionally, 205 people are in critical condition, Al Aoula said.
State television Al-Aoula showed this Saturday (9), in local time, several collapsed buildings near the epicenter.
In Marrakech, some houses in the densely populated old city collapsed, with people picking through the rubble by hand while waiting for heavy equipment, local resident Id Waaziz Hassan told Reuters news agency.
Furthermore, Brahim Himmi, a resident of Marrakech, stated that he saw ambulances leaving the city and that many building facades were damaged. He explained that many people were scared and would stay outside in case of another earthquake.
CNN team in Marrakech describes "absolutely shocking" scene
Benjamin Brown, team member at CNN who was in Marrakech when the earthquake occurred, said it took a while for people nearby to understand what was happening.
He said he and others left the hotel after feeling the tremors and headed to open land. At first, Brown said, most people — including some still in their pajamas — seemed calm.
"And then, a few minutes later, the screaming started," he recalled.
Panic set in when people began to notice his injuries, said Brown, who spoke to the newsroom by phone. CNN with Michael Holmes.
"Some of them appeared to have serious head injuries with a lot of blood, in fact, so serious that in at least one case an ambulance had to turn away an injured woman because they were at full capacity," he pointed out.
Afterward, many people decided to camp overnight, Brown said. "Absolutely shocking scene for Marrakech," he added.
There were many partially destroyed buildings, some with roofs ripped off and glass windows broken, Brown reported, and parts of Marrakech's historic walls were crumbling.
Damaged historic walls
The earthquake damaged parts of Marrakech's historic walls, according to the country's Al Aoula state TV.
The fortifications are a set of defensive walls that surround the historic districts of Marrakech and were first built at the beginning of the 12th century.
World leaders offer help
Several world leaders spoke about the earthquake that hit Morocco on Friday (8) and left hundreds dead. Many authorities offered help to the African country.
European Commission President Ursula von der Leyen and German Chancellor Olaf Scholz sent condolences to the Moroccan people ahead of the G20 summit they are participating in in India.
"This is terrible news from Morocco. In these difficult times, our thoughts are with the victims of the devastating earthquake," Scholz wrote this Saturday (9) on X, formerly known as Twitter.
Von der Leyen also expressed her solidarity: "My heart goes out to the Moroccan people in the face of the terrible earthquake that claimed hundreds of lives last night."
She highlighted that her thoughts were with the families of the victims and those injured, wished them a speedy recovery and praised the rescue teams for their "admirable work".
Indian Prime Minister Narendra Modi began his opening speech at the G20 Summit this Saturday by offering his "sincere condolences to all those affected" by the earthquake.
"It is my wish that all those injured recover quickly. At this difficult time, my thoughts are with Morocco and we are prepared to offer all possible assistance," she declared.
Source: CNN Brasil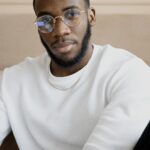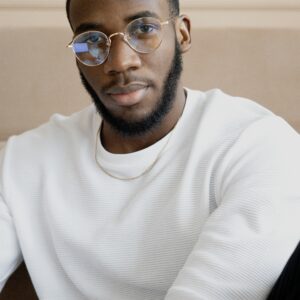 Bruce Belcher is a seasoned author with over 5 years of experience in world news. He writes for online news websites and provides in-depth analysis on the world stock market. Bruce is known for his insightful perspectives and commitment to keeping the public informed.