When Han lost her job as a user interface designer in Beijing in February, she thought her ten years of experience meant a quick replacement.
But with the job search dragging on, she's worried. The designer filled out hundreds of job application forms and was only invited to four interviews.
With no options in her chosen profession, she looked for part-time jobs to pay the bills, working as a food delivery driver – where she was "lucky enough to earn 20 yuan (13 reais)" a day – and as a shopping guide, which she dropped out after developing acute appendicitis, according to her from standing for too long.
"I tried all possible jobs, but they took too much energy or paid too little," he lamented. "It seems like it's hard to maintain the day-to-day basics."
The root of Han's problem, she believes, is that she has simply become too old in the eyes of many prospective employers. She is 34 years old.
Han, what a CNN identifies only by first name, is among the many millennial workers in China who fear they have succumbed to the "curse of 35".
The term was originally coined on social media to describe layoffs of older workers by major tech companies, but has since become so widespread that it's even used by Chinese Communist Party advisers.
Anyone doubting the potency of the curse need only look to the countless online job listings and recruitment websites that explicitly state that applicants must be no older than 35, a threshold that many experts don't even consider middle age.
Or just look at social media. In June, a traveler's complaint that hostels in Beijing often turn away guests over the age of 35 sparked a heated debate, as did an offer from a Taoist temple in June that new monks must be "under 35″. years".
Indeed, even the Chinese government rejects candidates above 35 for many of its civil service vacancies, a policy criticized by lawmakers at last year's annual meeting of China's parliament and the policy advisory body.
"Invisible age discrimination above 35 years old has always existed in the workplace," deputy Jiang Shengnan said at the meeting, as reported by the state-run China Youth Daily. "It's a huge waste of talent to reject candidates because of their age," he continued.
Even leading scholars and authorities have recognized the problem.
In a 2022 report by the state-run People's Daily newspaper, a teacher at the government-run Central Party School, which educates Chinese Communist Party cadres, referred to the curse as a "common phenomenon in the mass labor market" and blamed it for causing widespread anxiety in people.
In 2023, the state news agency Xinhua proposed what it saw as a possible solution: special policies favoring workers over 35, along with financial assistance and anti-ageism regulations.
For many among China's hundreds of millions of millennials, the solutions may not be fast enough.
With China still struggling to recover from the economic damage of the pandemic and signs that its growth is slowing, unemployment has become a pressing concern for many.
Nationally, the official unemployment rate rose to a near-record 6.1% last year. Although the end of confinement brought some relief, the rate currently remains at 5.2%.
lead or fail
The issue has been brought to the fore in part by the growth of China's technology sector and its so-called "996 culture" – that is, working from 9 am to 9 pm, six days a week.
It's an uncompromising agenda that's even harder to fulfill among older workers with families, but it's a common expectation in the country's highly competitive and relatively young technology sector.
Experts also point out that young workers hired directly from college tend to be cheaper, although others suggest that the preference isn't just about keeping wages lower.
A 2021 report by Xinhua argued that workers who had not been promoted to management levels by age 35 may be seen as less successful, therefore more susceptible to layoffs.
The teacher from the Central Party School interviewed in last year's report said: "In general, most employees with ten years of experience become a team leader or manager if their skills are really good. In other words, the 35-year-old threshold is not an age issue per se, but a measure of work ability for employers."
But those limits mean that many people find themselves like Han, the Beijing designer: overqualified, educated, experienced and struggling to keep their jobs.
This is especially true as more and more people pursue master's and doctoral degrees in hopes of gaining an edge in the crowded job market – thus, ironically, delaying their entry into jobs.
A content creator named Tao Chen gained national attention in March by posting about his experience.
After graduating from the prestigious Sichuan University with a master's degree in philosophy, he was fired from a journalism job, then embarked on a series of failed business projects.
At 38, with little other prospects, he became a food delivery driver – eventually giving up that job as well because the income wasn't enough to pay the bills.
"Despite having good work experience and having a master's degree, I am very uncompetitive after 35 years old," said Tao Chen in his Douyin video. More than 98% of his job requests went unanswered, while the rest responded that he was "unfit" for the role.
"I almost had a mental breakdown," he confessed.
Preoccupation with pregnancy
For many Chinese women, the "curse" is all the stronger in the face of the gender discrimination that has long plagued the workplace.
Workers in this age group often say they face pressure from employers reluctant to pay maternity leave. They report that they lack promotions because their employer fears they will be away too long – or not employed at all.
"Given the age, many companies are not willing to recruit," said Han, from Beijing. "They prefer young people. After all, I could marry and have children, according to them. Even if I tell them I don't intend to get married, they don't believe me."
When Liu, a 35-year-old Shenzhen resident, returned to her job at a bioengineering company after a six-month maternity leave, she was hoping to step into a new project. Instead, she was abruptly fired and her position was given to a fresh graduate.
Months later, she still hasn't found another job. Liu, who requested anonymity for privacy reasons, believes it was maternity leave that caused her to be fired.
"They are very realistic. When they don't need you, they just replace you with cheaper labor," she opined.
Men can also be affected. Liu recalls witnessing a colleague who had just become a father given inappropriate tasks, such as being sent on a business trip immediately after birth.
She said she's also seen millennials and middle-aged employees singled out for embarrassment, being asked to raise their hands at meetings if they were over 30, or not being invited to company parties.
Liu suspects that the biggest motivation for employers is simply the bottom line. "Many companies only consider costs. They think my salary is higher than the new graduates, so they choose the younger ones".
trick exposed
Experts say the best way to protect against age and gender inequality is through legal reform.
Yiran Zhang, an assistant professor at Cornell Law School, said that while China's labor law prohibits discrimination on the grounds of ethnicity, gender and religious belief, it does not do so on the basis of age.
Even in areas where some protection is provided – such as for mothers taking maternity leave – law enforcement is weak, and gender discrimination remains common.
Employees who successfully sue their employer only receive small compensation, discouraging some from pursuing legal action, added Zhang.
"A lot of age discrimination comes from intersectionality, that is, discrimination based on age, gender, pregnancy and caregiving duties," said the assistant professor.
Zhang and other experts noted that there have already been attempts to legislate against age discrimination, with some politicians treating the issue as a priority to raise the birth rate, but so far they have failed to pass the change through parliament.
Some small progress took place earlier this year when several provinces and regions relaxed age restrictions for public servant jobs, raising the age limit from 35 to 40, state media reported.
Meanwhile, Liu – the former project manager in Shenzhen – now hopes to make a living as a content creator so she doesn't have to go back to a traditional workplace riddled with ageism and discrimination.
"I've been to companies big and small and I see their tricks. I want to run away from them."
Source: CNN Brasil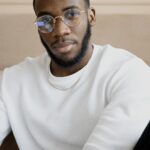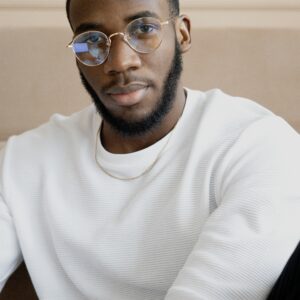 Bruce Belcher is a seasoned author with over 5 years of experience in world news. He writes for online news websites and provides in-depth analysis on the world stock market. Bruce is known for his insightful perspectives and commitment to keeping the public informed.