- Article Top Advertisement -
Pope Emeritus Benedict XVI died on Saturday (31) announced the Vatican. The German Joseph Ratzinger was chosen pope on April 19, 2005, after the death of John Paul II, in the same year.
- Article Inline Advertisement 1-
In his resignation letter, in 2013, he stated that he no longer had the physical strength to continue in the ministry, due to his advanced age.
Read the Pope's resignation letter here:
"Dearest Brothers,
I have summoned you to this Consistory not only because of the three canonizations, but also to communicate to you a decision of great importance for the life of the Church. After having repeatedly examined my conscience before God, I came to the certainty that my strength, due to advanced age, is no longer suitable for adequately exercising the Petrine ministry.
I am well aware that this ministry, because of its spiritual essence, must be carried out not only with deeds and words, but also and equally with suffering and prayer. However, in today's world, subject to rapid changes and agitated by issues of great relevance to the life of faith, to govern the boat of Saint Peter and proclaim the Gospel, vigor is also needed, both in body and in spirit; this vigor, which, in recent months, has diminished in me to such an extent that I have to recognize my inability to administer well the ministry entrusted to me.
For this reason, well aware of the gravity of this act, I declare with complete freedom that I renounce the ministry of Bishop of Rome, Successor of Saint Peter, which was entrusted to me by the hand of the Cardinals on 19 April 2005, for which reason, from February 28, 2013, at 20.00 hours, the See of Rome, the See of San Pietro, will be vacant and the Conclave for the election of the new Supreme Pontiff will have to be convened by those responsible for it.
Dear Brothers, I truly thank you from the bottom of my heart for all the love and effort with which you have carried the weight of my ministry with me, and I ask forgiveness for all my shortcomings. Now let us entrust the Holy Church to the care of her Supreme Pastor, Our Lord Jesus Christ, and let us ask Mary, his Most Holy Mother, to assist, with her motherly kindness, the Cardinal Fathers in the election of the new Supreme Pontiff. As far as I am concerned, particularly in the future, I want to serve with all my heart, with a life consecrated to prayer, the Holy Church of God."
Source: CNN Brasil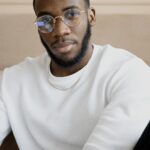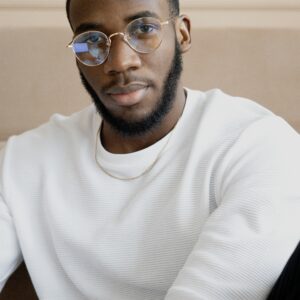 Bruce Belcher is a seasoned author with over 5 years of experience in world news. He writes for online news websites and provides in-depth analysis on the world stock market. Bruce is known for his insightful perspectives and commitment to keeping the public informed.
- Article Bottom Advertisement -