A French watchdog has ordered Apple to stop selling the iPhone 12, citing a violation of European exposure limits. The manufacturer said this Wednesday (13) that the iPhone 12 has been certified by several international agencies as compatible with global radiation standards.
The National Frequency Agency (ANFR) told Apple on Tuesday to stop sales of the iPhone 12 in France following tests that, according to the agency, showed that the phone's Specific Absorption Rate (SAR) — a measure of radiofrequency energy emitted by a device and absorbed by the body — was higher than legally permitted.
ANFR said it will send agents to Apple stores and other distributors to verify that the model is no longer being sold.
The agency, which manages the radio frequencies of France and periodically tests phones for human exposure to electromagnetic waves, said it expects Apple to "employ all available means to put an end to noncompliance."
Apple said it has provided ANFR with numerous results from company and independent third-party laboratories that demonstrate its compliance with all applicable SAR regulations and standards around the world.
The AFNR said that accredited laboratories found the absorption of electromagnetic energy by the body to be 5.74 watts per kilogram during tests that simulated using the phone in the hand or in the pants pocket. The European standard is a specific absorption rate of 4.0 watts per kilogram.
The agency added that tests showed the phone complied with so-called SAR standards when it was in a jacket pocket or in a bag.
The secretary of digital economy of FranceJean-Noel Barrot, said that a software update will be enough to fix the radiation problems related to the phone that the North American company has been selling since 2020.
"Apple is expected to respond within two weeks," he told Le Parisien newspaper in an interview late on Tuesday, adding: "If they don't, I am prepared to order a recall of all iPhone 12s. in circulation. The rule is the same for everyone, including digital giants.
What is SAR?
"Specific absorption rate" Specific Absorption Rate, or SAR) refers to the dose of energy that the body absorbs from any source of radiation. It is expressed in watts per kilogram of body weight.
Radiation from cell phones is a result of the way they work, transmitting radio frequency waves, creating electromagnetic fields. Unlike X-ray or gamma-ray radiation—caused by radioactive decay—phones cannot break chemical bonds or cause changes in the cells of the human body, a process that can ultimately cause damage such as cancer.
*With information from Jennifer Rigby It is Martin Coulter of Reuters
Source: CNN Brasil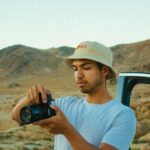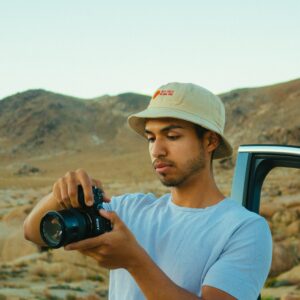 Charles Grill is a tech-savvy writer with over 3 years of experience in the field. He writes on a variety of technology-related topics and has a strong focus on the latest advancements in the industry. He is connected with several online news websites and is currently contributing to a technology-focused platform.