- Article Top Advertisement -
Trains stopped in France, schools were closed and businesses ground to a halt on Thursday as workers walked out of their jobs in an attempt to derail a planned pension reform that raises the retirement age by two years to 64.
The national day of strikes and protests is a big test for President Emmanuel Macron, who says his key reform is vital to ensuring the pension system doesn't crash.
- Article Inline Advertisement 1-
Opinion polls show French voters overwhelmingly reject his plan to make them work longer.
"There is nothing good about this reform," said Rozenn Cros in the southern French city of Cannes, as she and other teachers prepared for the strike, with signs reading "No to 64".
The challenge for trade unions, which are far less powerful in France than they used to be, is whether they can turn opposition to reform – and anger over the cost of living crisis – into mass social protest and eventually make cause the government to back down.
"Today is going to be a big day of mobilization," Philippe Martinez, leader of the hardline CGT union, told Public Senat TV.
For Macron, what is at stake are his reformist credentials, both at home and with his EU peers, as well as keeping public spending in check.
Delaying the retirement age by two years and extending the payment period would yield an additional €17.7 billion (nearly R$100 billion) in annual pension contributions, allowing the system to break even by 2027, according to Ministry estimates. of Labor.
Unions argue that there are other ways to ensure the viability of the pension system, such as taxing the super-rich or increasing contributions by employers or wealthy retirees.
"Block country"?
Unions described the day as a departure, with more strikes and protests to follow.
"What nobody can know, and not even the unions know, is whether the French are grumpy enough to… block the country," said Bruno Palier, a professor at Sciences Po.
The reform still needs to pass parliament, where Macron lost an outright majority, but hopes it will pass with the backing of conservatives.
Public transport was severely disrupted on Thursday.
Only between one in three and one in five high-speed TGV lines were operating, with hardly any local or regional trains running, rail operator SNCF said.
About seven out of 10 teachers have said they will strike, the main union said.
Power supplies were reduced at eight nuclear reactors and some hydroelectric plants due to the strike, utility group EDF said.
TotalEnergies chief executive Patrick Pouyanne said a day of strikes and protests would not disrupt refinery operations, but that could change if the strikes last.
Meanwhile, Macron and several of his ministers will be in Barcelona for a meeting with the Spanish government.
Source: CNN Brasil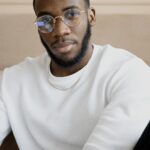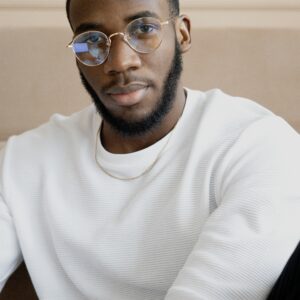 Bruce Belcher is a seasoned author with over 5 years of experience in world news. He writes for online news websites and provides in-depth analysis on the world stock market. Bruce is known for his insightful perspectives and commitment to keeping the public informed.
- Article Bottom Advertisement -