UP Squared 6000 Edge Computing Kit is a compact industrial solution for automation and robotics tasks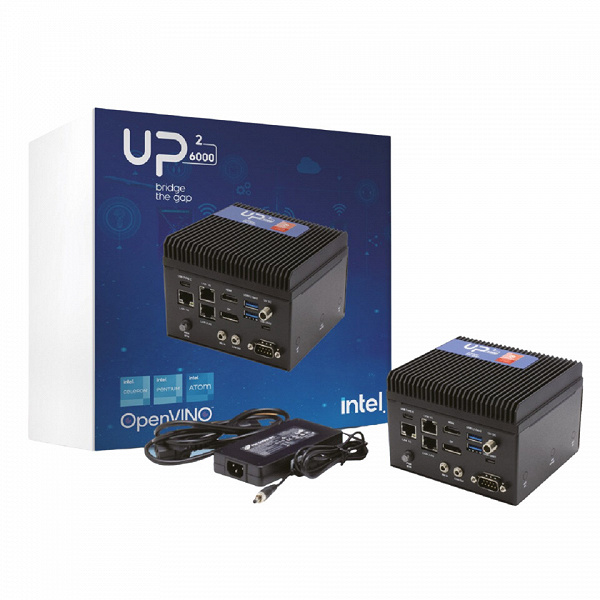 UP! Bridge the Gap, a brand owned by AAEON, an AI hardware solutions company at the cloud edge, has unveiled the UP Squared 6000 Edge Computing Kit. It is a compact industrial solution that includes a hardware platform and a software package that simplifies the work of system integrators, independent software vendors and developers of IoT devices.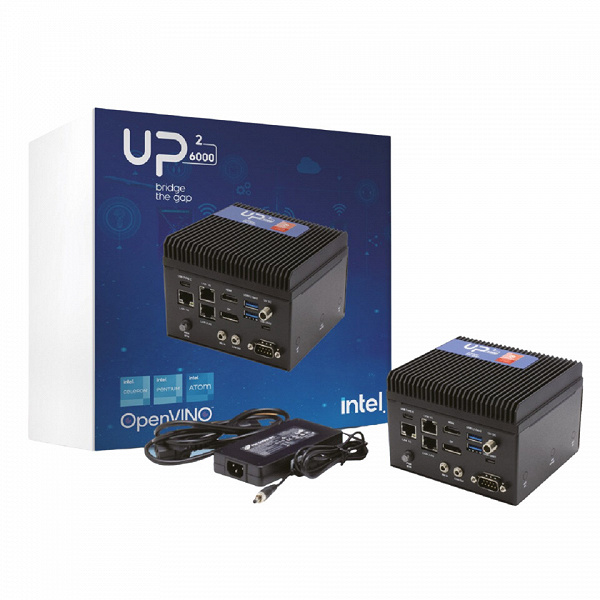 Based on the latest Intel Atom x6000E (Elkhart Lake) processors, the kit delivers enhanced single-threaded, multi-threaded, and graphics performance to accelerate computer vision and deep learning applications, as well as enabling Intel Programmable Services Engine (Intel PSE) features, according to the manufacturer.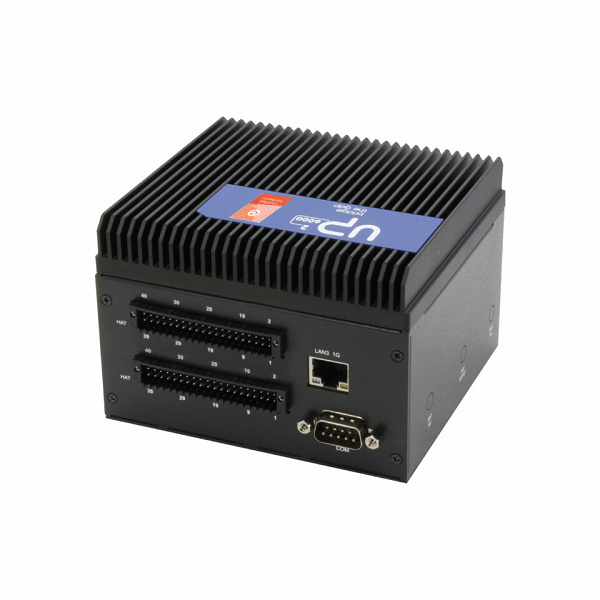 The UPN-EDGE-EHLX4RE-A10-0864-FDK configuration is available on the manufacturer's website for $599. It includes a 1.90GHz Intel Atom x6425RE quad-core processor, 8GB of RAM, and a 64GB eMMC module. The equipment includes HDMI 2.0b and DisplayPort 1.2 video outputs, two USB 3.2 Gen2 Type-A ports and one USB 3.2 Gen2 Type-C port, RS232/422 ports, three 1GbE ports and one 2.5GbE. It is possible to install a drive with a SATA interface. There are one M.2 2280 M Key, M.2 2230 E Key and M.2 3052 B Key slots for system expansion. In these slots, you can install SSD, Wi-Fi, Bluetooth and LTE / 4G / 5G modules. Depending on the application, a USB UART port for debugging PSE (micro USB) and two 40-pin GPIO headers should be allocated.
The computer is housed in a 117 x 106.4 x 80.6 mm case. Power consumption is 53 watts. For power, an external power supply is used, which generates a constant voltage of 12 V.
An important feature of the UP Squared 6000 Edge Computing Kit is a pre-installed software package designed to speed time to market. The package includes Intel Edge Insights for Vision, Ubuntu LTS for Desktop, Intel Distribution for OpenVINO Toolkit, Intel Media SDK, and Intel Python Distribution. It allows developers to build, test, deploy, and maintain computer vision and deep learning solutions at the edge. Get started quickly with the reference implementation, tutorials, and examples included in the kit.
Source: ixbt