By Fotis Fotinos
Data change in the tender for the 28 barren air routes conducted by the Civil Aviation Authority, as interest was expressed by airlines to take over 10 routes without financial compensation.
This means that the 10 lines are declassified as barren and the competition continues for the remaining 18 lines.
In particular, on August 4, air carriers expressed in writing the intention to operate the following routes for the period from February 1, 2023 to January 31, 2027, without financial compensation:
1) Athens – Zakynthos,
2) Athens – Ikaria,
3) Athens – Kythira,
4) Athens – Karpathos,
5) Athens – Milos,
6) Athens – Naxos,
7) Athens – Paros,
8) Athens – Skiathos,
9) Thessaloniki – Samos and
10) Thessaloniki – Chios.
The 18 lines for which the competition continues
Therefore, the competition continues for the remaining 18 lines. The 18 barren lines, which will also be assigned for 4 years and specifically from February 1, 2023 to January 31, 2027, are the following:
Athens – Astypalaia, Athens – Skyros, Athens – Syros, Athens – Leros, Athens – Kalymnos, Athens – Sitia, Athens – Kozani – Kastoria, Thessaloniki – Corfu, Thessaloniki – Kalamata – Kythira, Thessaloniki – Skyros, Thessaloniki – Limnos – Ikaria, Rhodes – Karpathos – Kasos – Sitia, Rhodes – Kastelorizo, Alexandroupoli – Sitia, Aktio – Sitia, Corfu – Aktio – Kefalonia – Zakynthos, Limnos – Mytilini – Chios – Samos – Rhodes and Rhodes – Kos – Kalymnos – Leros – Astypalaia.
The date for submission of binding bids for the 18 lines is set for September 25. The competition is international, so it is "open" to every EU air carrier.
Today, barren airlines are operated by SKY express (the company, belonging to the IOGR group of companies, owns the majority of barren lines) and Olympic Air (Olympic Air belongs to AEGEAN).
In fact, both companies have recently renewed their ATR-type aircraft fleet and – according to aviation market analysts – it is considered certain that they will "fight" on several lines of the competition.
In Greece, there are no other companies of significant size (Astra and Ellinair no longer fly), so it will be interesting to see if a foreign carrier will participate in the competition.
Source: Capital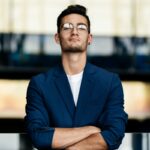 Donald-43Westbrook, a distinguished contributor at worldstockmarket, is celebrated for his exceptional prowess in article writing. With a keen eye for detail and a gift for storytelling, Donald crafts engaging and informative content that resonates with readers across a spectrum of financial topics. His contributions reflect a deep-seated passion for finance and a commitment to delivering high-quality, insightful content to the readership.