A survey released by the Brazilian Institute of Geography and Statistics (IBGE) shows that urbanized areas – clusters of houses, streets and buildings – grew 19% between 2015 and 2019. The results were released this Tuesday (22) and, according to the organ, show "a continued expansion" of cities in the country.
According to the IBGE, Brazil has 45,945 km² of urbanized areas, a sum greater than entire countries, such as Denmark. However, they correspond to only 0.54% of the total Brazilian territory and would fit all in the state of Espírito Santo.
The survey released this Tuesday is based on the year 2019 and was built using satellite images.
It shows that Brazil continues to have a strong concentration on the coast, following a pattern that started during colonization. The coast has 443 municipalities, which represent 27% of the national territory and 8% of the urbanized areas. Off the coast, cities are concentrated in line with traffic routes, such as highways.
The large portions of land without buildings are in the Amazon and Pantanal, due to the spaces reserved for conservation units and indigenous lands. They also appear in Goiás, Mato Grosso, Mato Grosso do Sul, Triângulo Mineiro and in the region known as Matopiba, which is formed by the states of Maranhão, Tocantins, Piauí and Bahia, but in this case due to areas destined for agricultural production.
São Paulo is the state with the largest absolute extension of urbanized areas – 8,614.62 km² -, 18% of the total areas mapped by the IBGE. It is one of the 13 units of the federation that have more than 1,000 km² of these urbanized areas.
The units with the highest proportion of urbanized areas in relation to the total territory are the Federal District, with 10.25%, and Rio de Janeiro, with 6.46%. Amazonas, despite having the largest absolute territory, has only 0.04% of urbanized areas.
In terms of empty subdivisions – spaces with defined streets, but still without buildings –, the Northeast leads, with 826.19 km², ahead of the Southeast, in second place, with 646.18 km².
Regarding cities, in the list of the largest absolute extensions in urbanization are São Paulo, Rio de Janeiro, Brasília and Curitiba. Proportionally, São Caetano do Sul (SP) appears in first place, with 100% of the territory occupied by urbanized areas, followed by São João de Meriti (RJ), with 99%.
Source: CNN Brasil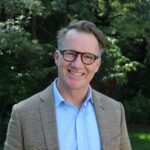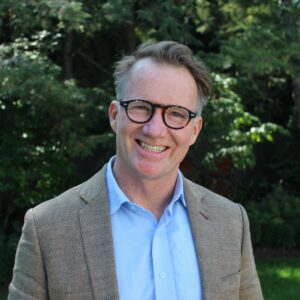 I'm James Harper, a highly experienced and accomplished news writer for World Stock Market. I have been writing in the Politics section of the website for over five years, providing readers with up-to-date and insightful information about current events in politics. My work is widely read and respected by many industry professionals as well as laymen.