The former head of American diplomacy during the presidency of Donald Trump, Mr Mike Pompeo, argues in his book which was released yesterday Tuesday in the USA that the India and Pakistan were on the brink nuclear war in 2019 and that escalation was averted thanks to Washington's efforts. "I don't think the world realizes that the India-Pakistan rivalry came so close to nuclear war in February 2019," Mr Pompeo said in his book Never Give an Inch. ").
In February 2019, the India launched airstrikes on Pakistani soil in retaliation for a kamikaze attack that had killed 41 paramilitaries in Indian-held Kashmir. Pakistan shot down an Indian airliner and captured the pilot. Mr. Pompeo, who was in Hanoi for the summit of the then president Trump with his North Korean counterpart Kim Jong Un, says that he was woken up by an urgent phone call from a senior Indian official, APE-BPE reports.
"He believed that the Pakistanis had started preparing their nuclear weapons to proceed to strike. India, he informed me, was considering what retaliation it would take," continues the former CIA director under Trump. "I asked him not to do anything and to give us some time to try to clear things up."
Always according to Mr. Pompeo, American diplomats then managed to convince Islamabad and New Delhi that there was no preparation for a nuclear attack on either side. "No other country could do what we did," he assures. The head of US diplomacy at the time had publicly supported India's right to defend itself. India and then the Pakistan they conducted nuclear weapons tests in 1998, prompting then-US President Bill Clinton to declare that Kashmir was "the most dangerous place in the world". This region of the Himalayas, claimed by India and the Pakistanwas the scene of armed conflict after the bloody separation of the Indian colony from the British Empire in 1947.
"Try to assassinate me"
In Mr. Pompeo's book, he also refers at length to the relations with North Korea and in the preparation of the three summits of Mr. Trump and Kim. He says he met secretly with Kim Jong Un in Pyongyang in March 2018, when he was still director of the CIA. "I didn't think you would come. I know you are trying to assassinate me," he writes that the leader of North Korea told him.
Deciding to "play a bit of humor", he says that he replied "Mr. President, I'm always trying to assassinate you." Mr. Pompeo also argues that Kim Jong Un told him that he was concerned about Chinese aspirations, to the extent that he "needed the Americans in South Korea to protect himself" from China's CCP.
Referring to the Saudi journalist Jamal Khashoggi, who was murdered and dismembered in 2018 by a squad of executioners inside the kingdom's consulate in Istanbul, Mr. Pompeo defends the relationship with Saudi Arabia tooth and nail, going so far as to boast that in defiance the Washington Post and the New York Times, went to Riyadh a few days after the assassination.
Mr. Pompeo also mocks the journalistic work of the deceased, who according to him was named by the American media as something like "Saudi Bob Woodward who was martyred for courageously criticizing the Saudi royal family", when he was nothing more than an "activist" who supported her "losing team". The journalist's widow, Hatice Cengiz, said on Twitter that she was "horrified" by Mr Pompeo's treatment of the case in his book, without a trace of "respect" and "humanity" for someone who was "so brutally murdered". .
Source: News Beast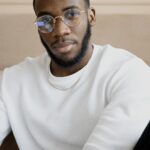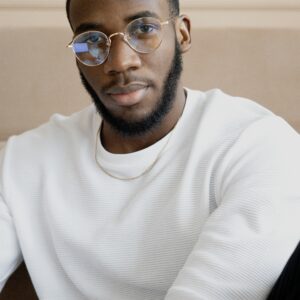 Bruce Belcher is a seasoned author with over 5 years of experience in world news. He writes for online news websites and provides in-depth analysis on the world stock market. Bruce is known for his insightful perspectives and commitment to keeping the public informed.