According to the US Energy Information Administration (EIA), by the end of 2020, clean energy sources ranked second in the country in terms of generated electricity.
These sources accounted for a total of 834 billion kWh, which corresponds to 21% of all energy generated in 2020 in the United States. Natural gas is in the lead with 40%, and the growth rate of this source is even higher than that of renewable ones. Another 20% is accounted for by nuclear power and 19% remains with coal, the share of which has been sharply decreasing over the past decade.
Interestingly, if you look at the graph, it looks like renewables have already climbed into second place, and this was happening in the 70s and 80s.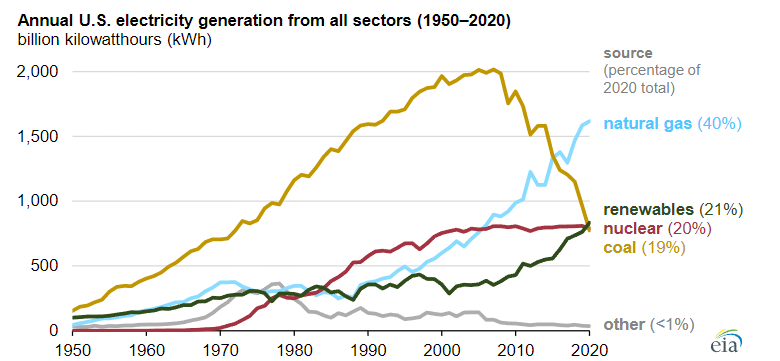 According to the source, now the next achievement of renewable energy has become possible both thanks to a decrease in the share of coal and the growth of solar and wind power plants.
The EIA believes that clean energy will become dominant in the United States by 2030.

I am Derek Black, an author of World Stock Market. I have a degree in creative writing and journalism from the University of Central Florida. I have a passion for writing and informing the public. I strive to be accurate and fair in my reporting, and to provide a voice for those who may not otherwise be heard.