The United States condemned the space launch that used ballistic missile technology by North Korea this Tuesday (21).
The action "is a blatant violation of multiple UN Security Council resolutions, increases tensions and could destabilize security in the region and beyond," US National Security Council spokeswoman Adrienne Watson said in a statement from the House. White.
"The launch is another flagrant violation of UN Security Council resolutions," warned US Deputy Ambassador to the United Nations Robert Wood.
North Korean state media KCNA commented, in turn, that it is the country's "sovereign right" to strengthen its military power against the space surveillance system led by the United States.
North Korea says it has positioned spy satellite
North Korea said it successfully launched its first spy satellite into orbit on Tuesday (21), according to the country's space agency, drawing international condemnation from the United States and its allies.
Officials in South Korea and Japan, the first nations to report the launch of the rocket that may have carried the device, said they could not immediately verify whether a satellite had been positioned in Earth's orbit.
North Korea had notified Japan that it planned to send a satellite between Wednesday and December 1, following two failed attempts this year to launch what it called spy satellites.
State news agency KCNA reported that the device left the Sohae satellite launch facility at 10:42 pm local time (10:42 am Brasília time) and entered orbit at 10:54 pm local time (10:54 am Brasília time), citing the Administration North Korea's National Aerospace Technology Institute.
The North Korean space agency will send several spy satellites into orbit in the near future to maintain surveillance capabilities over South Korea and other regions of interest to the North Korean Armed Forces, according to KCNA.
This Tuesday's launch (21) would be the first since North Korean leader Kim Jong-Un met with Vladimir Putin at Russia's space facilities in September.
During the summit between officials, the Russian president promised to help North Korea build satellites.
South Korean officials pointed out that the most recent launch attempt by the North Koreans likely had technical assistance from Moscow, as part of a partnership that has been growing between the two countries and which has seen North Korea send millions of artillery projectiles. to Russia.
Both nations have denied making arms deals but have publicly promised deeper cooperation.
In brief comments to reporters upon arriving at the cabinet, Japan's Prime Minister Fumio Kishida repeated that North Korea's launch was a violation of UN Security Council resolutions and a threat to the safety of Japanese citizens.
"We lodge a stern protest and condemn North Korea in the strongest terms," he said.
Source: CNN Brasil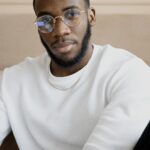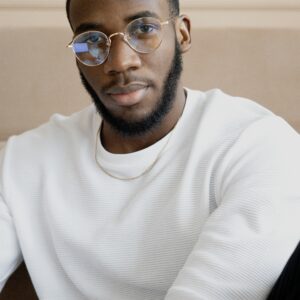 Bruce Belcher is a seasoned author with over 5 years of experience in world news. He writes for online news websites and provides in-depth analysis on the world stock market. Bruce is known for his insightful perspectives and commitment to keeping the public informed.