A massive operation to detain and deport undocumented immigrants.
A purge in federal institutions of anyone deemed disloyal.
Exercise the power of law enforcement at the federal level against political enemies.
As he seeks to return to the White House, former US President Donald Trump and his allies have promised a radical transformation of the federal government that would exercise executive power in radical and unprecedented ways.
See also: Trump plans mass detention of illegal immigrants
The agenda being crafted by the Republican pre-candidate would put into practice the hard-line views of Trumpism that he expressed publicly during his last campaign and will almost certainly face a series of legal and political challenges.
Behind the scenes, groups aligned with Trump are working on drafting decrees, studying the Constitution in anticipation of legal disputes and looking for alternative solutions to give Trump the power to apply these policies on day one, if re-elected.
These legal scholars are acutely aware of the chaos and disorganization of Trump's first term in the Oval Office.
Now at the helm of a number of conservative groups in Washington, they are waiting behind the scenes, helping to frame a plan that would put the implementation of this sweeping agenda into full swing.
The so-called "Project 2025", a transition project run by the conservative think tank Heritage Foundation, brought together many of these groups to "pave the way for an effective Conservative government".
These groups' efforts to map out the legal and policy specifics for a second Trump term have recently encountered some resistance from Trump's official campaign committee.
"The efforts of various nonprofit groups are certainly appreciated and can be extremely helpful. However, none of these groups or individuals speak on behalf of President Trump or his campaign," campaign advisers Susie Wiles and Chris LaCivita wrote in a statement.
Still, the general contours of Trump's agenda were presented by the former president himself at campaign events, as well as in a series of videos and statements released by the campaign.
Trump's campaign recently brought in policy-focused hires who will help craft his message and eventually analyze proposals from various conservative groups.
The goal is to prepare executive orders — on everything from immigration to removing government protections for public employees — for Trump to sign on the first day of a potential second term.
Using the Department of Justice for revenge
Trump's plan includes granting more White House control over the Department of Justice (DoJ), an institution the former president said he would use to exact revenge on his critics, including former allies.
"I will appoint a real special prosecutor to pursue the most corrupt president in the history of the United States of America, Joe Biden, and the entire Biden crime family," said the former president in June.
See also: US elections: Trump has 49% of voting intentions; Biden, 45%
"I will completely destroy the Deep State," he added.
During a recent interview with Univision, Trump went a step further.
"If I happen to be president and I see someone who is doing well and beating me a lot, I say go over there and accuse them," he said.
Despite the long tradition of the DoJ and several other smaller government agencies operating independently, those in Trump's orbit have referred to these agencies as a "rogue fourth branch of government" that they believe should answer to the president as part of of the Executive power.
In videos and speeches, he laid out his plans to destroy the current justice system, dismissing "radical Marxist prosecutors who are destroying America."
It's part of a broader effort that would break legal restrictions and traditional protections against political interference and give the White House more authority to install ideological allies across the federal government.
If Trump is elected next year and follows through on the plan his campaign and allies are developing, legal experts say it would lead to years of legal battles and political showdowns with Congress over the limits of presidential authority.
"To some extent, we would be in uncharted territory," said Stephen Vladeck, a law professor at the University of Texas School of Law and a legal analyst at CNN .
"Many of the relevant restrictions have been norms rather than rules. These norms were applied not through litigation, these norms were applied politically. The reality of a second Trump term will be a lot of new litigation over these types of abuses of what have historically been norms that constrain the executive branch," he added.
Purge in the federal civil service
Part of Trump's plans would reclassify tens of thousands of civil service workers — who typically remain on the job as presidents and their administrations change — as temporary employees, a move that would make dismissal much easier.
Trump said in a March video that he would sign an executive order to do so, which he said would allow him to "remove rogue bureaucrats."
See also: Trump returns to New Hampshire with an eye on primaries and possible rematch against Biden
He promised to "exercise this power very aggressively."
"We are going to cleanse our National Security and Intelligence apparatus of all corrupt actors, and there are a lot of them," Trump said.
"The departments and agencies that have been weaponized will be completely overhauled so that faceless bureaucrats can never again target and persecute conservatives, Christians or political enemies on the left," he added.
Privately, Trump has blamed some of these career government officials as the reason why some of his policy proposals were not enacted quickly during his first term and called for the installation of like-minded loyalists in all areas of government.
Part of the goal of "Project 2025" is to build a database of potential conservative public servants that a new Republican president could draw on, which one source referred to as "a conservative LinkedIn."
The database, which is being managed by technology company Oracle, has received thousands of applications and hopes to have thousands of perspectives evaluated for a future government in place for a possible transition.
While a source familiar with the program said there is currently no FBI-level background check or loyalty test for applicants, resumes are being marked with potential "red flags" that allow a new administration to draw its own conclusions. about possible hires.
Hardline immigration policies
Trump also plans a widespread expansion of his previous administration's hardline immigration policies if elected in 2024, which would restrict legal and illegal immigration.
"Stopping the invasion at our southern border is an urgent national security need and one of President Trump's top priorities. For that reason, he has laid out by far the most detailed program to secure the border, stop illegal immigration, and remove those who should never have been allowed into our country in the first place," said a Trump campaign spokesperson. in a communication to CNN .
The plans would include arresting undocumented immigrants already in the US and placing them in detention camps to await deportation, a source familiar with the plans confirmed to CNN .
See also: Biden campaign accuses Trump of echoing Hitler
The proposals would require the construction of large camps to house migrants awaiting deportation and the use of federal and local authorities to assist with large-scale detentions of undocumented immigrants across the country.
If Congress refuses to fund the operation, Trump could resort to a tactic used in his first term to secure more funding for a border wall – redirecting funds from the Pentagon, the source confirmed.
Trump has said publicly that he wants to revive many of his first-term immigration policies to restrict legal and illegal immigration.
This includes the reinstatement and expansion of a travel ban on predominantly Muslim countries and the return of a Covid-era policy known as "Title 42" that further restricts immigration into the country – this time based on the assertion of that migrants carry other infectious diseases.
Source: CNN Brasil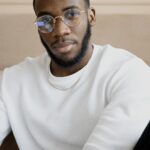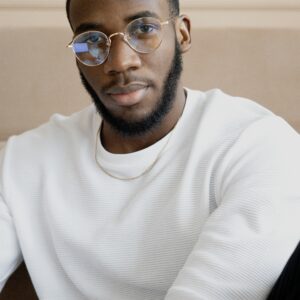 Bruce Belcher is a seasoned author with over 5 years of experience in world news. He writes for online news websites and provides in-depth analysis on the world stock market. Bruce is known for his insightful perspectives and commitment to keeping the public informed.