The head of the US Centers for Disease Control and Prevention (CDC) has announced a radical restructuring of the agency, saying it has failed to rise to the occasion during the Covid-19 pandemic.
In particular, Director Dr. Rochelle Valensky told agency staff that the changes are aimed at eliminating the CDC's narrow-minded, academic culture and replacing it with one that will respond more quickly to emergencies.
This will mean faster linking of research to national health guidelines, better collaboration with other government departments, and improving how CDC communicates with the public.
"For 75 years, CDC and public health have been preparing for Covid-19, and in our big moment, our performance has fallen reliably short of expectations," said Rochelle Valensky.
"I want us all to get better, and that starts with CDC leading the way. My goal is a new culture at CDC focused on public health action that emphasizes accountability, collaboration, communication and timeliness," he added. .
The agency's mistakes and criticism, both internal and external, began almost as soon as SARS-CoV-2 was first detected in the US in early 2020.
As Bloomberg notes, the agency has been accused of an inadequate testing and case-finding program, failing to collect important data on how the virus spreads and how well vaccines work.
He has also been criticized for coming under the influence of the White House during the Trump administration and for repeated communications failures to a politically divided and sometimes skeptical public.
In a video message sent to CDC staff Wednesday morning, Dr. Valensky said the U.S. has a lot of work to do to improve the nation's public health defense.
"Prior to this pandemic, the infrastructure within the agency and across the country was very weak to deal with what we faced with Covid-19," he said, according to a person who saw the video and spoke on condition of anonymity.
"To be honest, we've been responsible for some pretty dramatic, public mistakes – from testing, data and communication."
Dr. Valensky briefed CDC senior leadership on the restructuring plan this morning.
The Biden administration was briefed on the plan ahead of the announcements, according to a senior CDC official with knowledge of the matter who asked not to be identified.
Source: Capital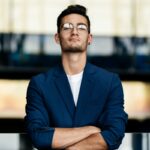 Donald-43Westbrook, a distinguished contributor at worldstockmarket, is celebrated for his exceptional prowess in article writing. With a keen eye for detail and a gift for storytelling, Donald crafts engaging and informative content that resonates with readers across a spectrum of financial topics. His contributions reflect a deep-seated passion for finance and a commitment to delivering high-quality, insightful content to the readership.