The Republicans under Donald Trump they want Tuesday's midterm elections to serve as a "warning" for President Joe Biden's Democrats, but also to win control of Congress, despite the fact that Democrats have not had their final say.
Less than 48 hours before midterm and local elections that are "crucial" for the future of "democracy" in the US, as Biden himself and former President Barack Obama said, the conservative party believes it will create a " huge wave' on November 8.
That's what he predicted Saturday night at a campaign rally in the key state of Pennsylvania Trump, who dreams of running for president again in 2024.
Some 40 million voters have already cast ballots, according to the Election Project, with both parties appearing certain to win in a politically and culturally polarized country. The Democrats, however, are clearly more worried, reports APE-MPE, citing AFP.
"Big night" for Republicans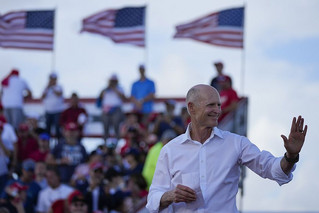 Republican Sen. Rick Scott predicted that Tuesday night it will be "a big night" for his party, while the governor of Virginia, Glenn Youngin, assured speaking to the ABC television network that the Republicans are "offering reasonable solutions" to the concerns of the Americans, mainly inflation and crime.
Confident of victory, with polls and data showing them ahead, Republicans will "accept" any outcome of the election, win or lose, Republican National Committee Chairwoman Rana Romney McDaniel promised CNN. She said with satisfaction that Republicans have "the right momentum" to win a majority in Congress.
For two years now, the Democrats have held a narrow majority in the House of Representatives and a majority by just one vote, that of Vice President Kamala Harris, in the Senate.
Polls predict a clear Republican victory in the House of Representativeswhile they are likely to gain control of the Senate as well.
Questionable results
McDaniel's pledge contradicts several statements by candidates close to Trump, who has never acknowledged defeat in the presidential race. elections of 2020.
Kari Lake, who wants to be governor of Arizona, for example, refused to say whether she would admit defeat if her Democratic opponent Katie Hobbs wins the election.
In Wisconsin, outgoing Senator Ron Johnson has also not indicated whether he will accept defeat if her opponent Mandela Barnes prevails.
According to Democrats and analysts, there are about 300 Republicans ready to challenge the results of Tuesday's election.
"communists"
After a marathon of Republican and Democratic rallies in Pennsylvania, Biden traveled to New York on Sunday night to support outgoing Gov. Kathryn Hocol, who polls show is trailing Republican challenger Lee Zeldin. .
The new campaign rally in the Democratic stronghold of New York "demonstrates how desperate they are to save their majority," which – if they fail – "will add to Biden's long list of failures," he said in a statement. of the Republican Party.
"We're going to keep that majority," Sean Maloney, a Democrat from New York, told NBC.
In the southeastern United States, in Miami, Florida, where Trump lives, the former president made a new campaign appearance yesterday Sunday, speaking through his social networking site, Truth Social, of a "huge crowd." On Saturday night he had accused the Democrats of being "communists" and pledged to put an end to "the destruction of the country". He also called for a "massive Republican wave" to "save the American dream."
Also on Saturday o Joe Bidenwho will turn 80 on Nov. 20, and the ever-charismatic Obama called on voters to "defend democracy."
Source: News Beast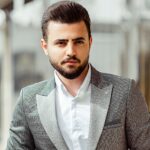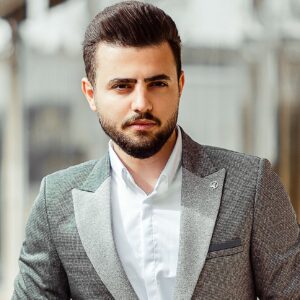 I am an author currently working for World Stock Market as a writer. I have been writing professionally for over 5 years and have written everything from market news articles to finance pieces. Prior to this I was an investment banker with Merrill Lynch in New York City. While at Merrill, I worked on some of the largest mergers and acquisitions in history. My background in finance allows me to bring a unique perspective to my work as an author and journalist.