- Article Top Advertisement -
The balance of power in the US Senate, one of the two houses of Congress, now depends on the still unknown outcome of lopsided contests in three states, while Republicans regain control of the House of Representatives despite a rather "disappointing" result for the conservative party , since predictions of a "red wave" sweeping Congress were not confirmed.
The results of the midterm elections they judge who will pull the strings in Congress and how much freedom of movement Democratic President Biden will have in the next two yearsuntil the 2024 presidential election, in which Donald Trump's Republican predecessor is expected to run.
- Article Inline Advertisement 1-
The representation of three states – Arizona, Nevada and Georgia – in the Senate has not yet been decided. Control of the body depends on them.
In this year's elections, 35 of the 100 seats of the Senate are renewed. To date, the body is split right down the middle (50 Democrats, 50 Republicans), with US Vice President Kamala Harris's vote breaking the "Gordian tie" in cases of a tie.
His Democratic Party President Biden he maintains his hopes of reversing the odds and retaining control of the Senate. Traditionally, mid-term elections in the USA do not favor the ruling party, as reported by international agencies and relayed by the Athens News Agency.
According to the projections of the largest American television networks, the Democrats will secure 48 seats in the Senate against the 49 of the Republicans. In particular, of the 35 Senate seats up for grabs in this year's midterm elections, the Democrats won 12 (in Vermont, Illinois, California, Colorado, Connecticut, Maryland, New York, New Hampshire, Oregon, Washington, Pennsylvania, Hawaii) and the Republicans 20 (Idaho, Iowa, Alabama, Alaska, Arkansas, North Carolina, North Dakota, Utah, Indiana, Kansas, Kentucky, Louisiana, Missouri, South Carolina, South Dakota, Oklahoma [2]Wisconsin, Ohio, Florida).
Georgia's Senate is headed for a runoff in December, as neither Democratic Sen. Raphael Warnock nor Republican Herchel Walker (a former American football ace, endorsed by Donald Trump) secure more than 50 percent.
However, the outcome of the Georgia runoff may prove inconsequential in terms of control of the Senate. If the Republican candidates prevail in both Arizona and Nevada, then they will win the majority in the Senate. A large number of ballots remain to be counted in these states.
Source: News Beast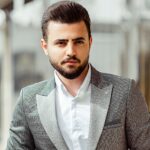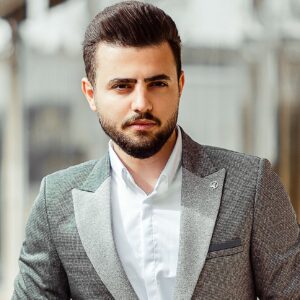 I'm Robert Neff, a professional writer and editor. I specialize in the entertainment section, providing up-to-date coverage on the latest developments in film, television and music. My work has been featured on World Stock Market and other prominent publications.
- Article Bottom Advertisement -