As misinformation about covid-19 continues to flourish, more and more parents in the US are questioning whether other vaccines are necessary for their children, and more and more adults are choosing to avoid them.
Because the politicization of covid-19 vaccines has come to fuel the anti-vaccine movement, helping to reduce the number of vaccinations against measles, polio and other dangerous diseases.
Parents are "wondering if (vaccines) are really necessary or if we can give them more slowly," said Jason Turk, a Texas pediatrician and spokesman for the American Academy of Pediatrics.
"It's not the majority of parents, but we're seeing increasing numbers," he added.
Anti-vaccination messages on social media are fueled by conservative politicians and foreign campaigns, with misinformation predating the pandemic.
Furthermore, the decline in vaccination rates raises fears of the re-emergence of diseases that have been eradicated in many areas of the world.
In the U.S., the percentage of 4- to 5-year-olds who received the recommended vaccines decreased by one point, to 94%, in 2020-2021.
"I call it a collateral effect," Turk commented. "It appears to have been driven by hesitancy towards covid-19 vaccines and a growing distrust of vaccines and the institutions we rely on to keep us healthy," he added.
In some US states, the changes were dramatic, especially at the height of the pandemic: Researchers observed that in Texas, between 2019 and 2020, the vaccination rate for five-month-old infants dropped by 47% and by 58% for 16-month-old infants.
As they wrote in the scientific journal "Vaccine", this reduction is due to the lockdown, the percentage of children who cannot be vaccinated for medical reasons and "an aggressive anti-vaccination movement in Texas".
Washington state saw a 13 percent drop in its 2021 childhood vaccination rate from pre-pandemic levels, and Michigan's vaccination rate for young children fell last year to 69.9 percent, the lowest level in a decade.
And adults
Rates of adults and teenagers being vaccinated against diseases such as flu, hepatitis, measles and tetanus also fell, according to health consultancy Avalere.
As a result, from January 2020 to July 2021, 37 million doses of vaccines were missed among adults and children over 7 years of age.
"There have always been people who have been against vaccines since they first came out, but in the last 10 years they've evolved, and that's largely due to the ability to organize through social media across the borders" of the country where they live, David said. Broniatovsky Professor at George Washington University.
"One of the key changes we've seen is that vaccines have gone from being a health issue to a civil liberties issue," he explained.
Conspiracy theories have flourished during the pandemic, according to a 2021 YouGov poll which revealed that 28% of Americans and a significant number of people in other countries believe the truth about the harmful effects of vaccines is being "deliberately concealed".
The problem also has international dimensions. A UN report said last year that 23 million children worldwide were not routinely vaccinated in 2020.
SOURCE: AMPE
Source: Capital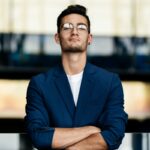 Donald-43Westbrook, a distinguished contributor at worldstockmarket, is celebrated for his exceptional prowess in article writing. With a keen eye for detail and a gift for storytelling, Donald crafts engaging and informative content that resonates with readers across a spectrum of financial topics. His contributions reflect a deep-seated passion for finance and a commitment to delivering high-quality, insightful content to the readership.