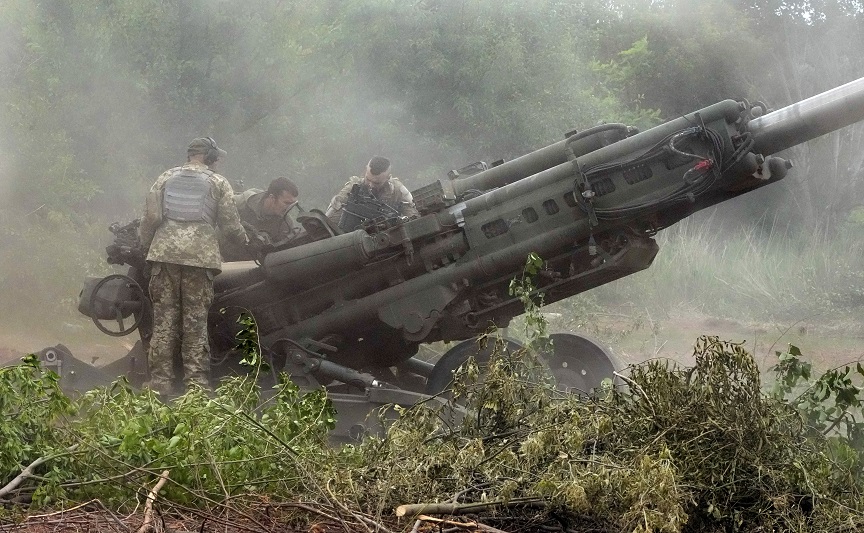 The Senate of USA passed a bill to provide financial and military aid in Ukraine. The amount to be given to the Ukrainian state amounts to 12.3 billion dollars. The bill will now go to the House of Representatives.
The $3.7 billion, US media reports, corresponds to the cost of weapons that Washington will send to Ukraine in order to deal more effectively with them Russian armed forces, but also to strengthen the Ukrainian army during this period that launches its counterattack in the south and east of the country.
The remaining money, the same imgs note, will be given to cover gaps in the Ukrainian state budget.
The amount of military aid comes in addition to more than $16 billion that the United States of America has given to Ukraine since Russia invaded its neighbor on February 24. It was announced yesterday new $1.1 billion military aid package; which also contains the shipment of 18 HIMARS missile systems.
Biden: Washington will never recognize Russian claims in Ukraine
US President Joe Biden has vowed that the US will never recognize Russian claims in Ukraine, while Washington is planning new sanctions against Moscow in view of the Kremlin's announcement of the annexation of Ukrainian regions.
Speaking to leaders of Pacific island nations, Biden denounced referendums organized by pro-Russian authorities in regions of Ukraine, which he called "absolute fraud" and argued that the results "orchestrated by Moscow".
The United States is working with its allies on sanctions to be imposed once Russia formally announces its annexation of Ukrainian regions, which is expected on Friday.
"The US, I want to be very clear about this, the US will never, ever, ever recognize Russian claims to sovereign Ukrainian territory."President Biden stated emphatically.
Sanctions will be directed against "persons and entities, inside and outside Russia, providing support to this action"as announced by the White House.
"Russia's attack on Ukraine, in pursuit of imperial ambitions, constitutes a flagrant violation of the UN Charter and the basic principles of sovereignty and territorial integrity"noted the president of the United States.

Source: News Beast