LAST UPDATE 16:00
The US economy contracted in the second quarter at a slower pace than initially estimated as consumer spending proved strong, the US Commerce Department said in its second reading.
In particular, GDP shrank by 0.6% in the previous quarter, instead of the previously reported 0.9%. The economy had contracted by 1.6% in the first quarter.
The median estimate of analysts polled by Reuters had expected the revised figures to show a 0.8% contraction in GDP.
Although two consecutive quarters of GDP contraction mean the economy has entered a technical recession, several analysts, citing broader measures of economic activity, believe the economy, while slowing, has not entered a recession.
The official body on the state of the economy, the Federal Bureau of Economic Research defines a recession as "a significant decline in economic activity, covering the entire economy, lasting more than a few months, usually visible in output, employment, real income and other indicators".
Revised data released today showed that consumer spending was somewhat stronger in that period than the initial reading. In particular, spending on an inflation-adjusted basis increased by 1.5% instead of the previously reported 1%.
Analysts, however, estimate that the risk of a recession is rising as the Federal Reserve aggressively raises interest rates to slow demand in an effort to rein in inflation. The central bank has raised interest rates by a total of 225 basis points since March.
Fed Chairman Jerome Powell will speak Friday at the central bank's annual meeting in Jackson Hole, Wyoming, potentially shedding more light on the Fed's intentions for the coming months.
Source: Capital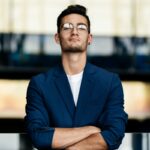 Donald-43Westbrook, a distinguished contributor at worldstockmarket, is celebrated for his exceptional prowess in article writing. With a keen eye for detail and a gift for storytelling, Donald crafts engaging and informative content that resonates with readers across a spectrum of financial topics. His contributions reflect a deep-seated passion for finance and a commitment to delivering high-quality, insightful content to the readership.