Venezuela's President Nicolas Maduro speaks during a ceremony to mark the 17th anniversary of the return to power of Venezuela's late President Hugo Chavez in Caracas, Venezuela April 13, 2019.
REUTERS | Carlos Garcia Rawlins | File Photo
WASHINGTON — The Trump administration announced Thursday indictments against Venezuela's Nicolas Maduro and members of his inner circle for effectively converting Venezuela's state into a "narco-terrorism" enterprise.
"Today's announcement is focused on rooting out the extensive corruption within the Venezuelan government – a system constructed and controlled to enrich those at the highest levels of the government. The United States will not allow these corrupt Venezuelan officials to use the U.S. banking system to move their illicit proceeds from South America nor further their criminal schemes," wrote U.S. Attorney General William Barr in a Department of Justice release.
The unsealed indictments from prosecutors in Miami and New York, encompass money-laundering, drug-trafficking, corruption and a slew of other criminal charges. In tandem, the U.S. Department of State announced a $15 million reward for information leading to the arrest or prosecution of Maduro.
"While Maduro and other cartel members held lofty titles in Venezuela's political and military leadership, the conduct described in the Indictment wasn't statecraft or service to the Venezuelan people. As alleged, the defendants betrayed the Venezuelan people and corrupted Venezuelan institutions to line their pockets with drug money," wrote U.S. Attorney Geoffrey Berman in a statement.
The indictment of a functioning head of state is almost unprecedented and is bound to raise tensions between Washington and Caracas as the spread of the coronavirus threatens to collapse a health system and oil-dependent economy driven deep into the ground by years of corruption and U.S. sanctions.
Nicolas Maduro, Venezuela's president, waits to greet Michelle Bachelet, high commissioner for human rights at the United Nations, not pictured, at Miraflores Palace in Caracas, Venezuela, on Friday, June 21, 2019.
Carlos Becerra | Bloomberg | Getty Images
Analysts said the action could boost Trump's re-election chances in the key swing state of Florida, which he won by a narrow margin in 2016 and where Venezuelans, Cubans and Nicaraguans fleeing authoritarian regimes have political muscle.
But its unclear how it brings Venezuela any closer to ending a 15-month standoff between Maduro, who has the support of Russia and China, and the U.S.-backed opposition leader Juan Guaidó. It also could fragment the U.S.-led coalition against Maduro if European and Latin American allies think the Trump administration is overreaching.
"This kind of action does nothing to help a negotiated solution—something that's already really difficult," said Roberta Jacobson, who served as the State Department's top diplomat for Latin America until 2018.
Venezuelan opposition leader Juan Guaido, who many nations have recognised as the country's rightful interim ruler, gestures as he speaks to supporters during a rally against the government of Venezuela's President Nicolas Maduro and to commemorate May Day in Caracas Venezuela, May 1, 2019.
REUTERS | Carlos Garcia Rawlins
Maduro, a 57-year-old former bus driver, portrays himself as an everyman icon of the Latin American left. He's long accused the U.S. "empire" of looking for any excuse to take control of the world's largest oil reserves, likening its plotting to the 1989 invasion of Panama and the removal of Gen. Manuel Noriega to face drug trafficking charges in Florida.
U.S. officials see other parallels as well. Noriega transformed Panama into a playground for violent, international drug cartels while the Trump administration has accused Maduro and his military henchmen of harboring drug traffickers, guerrillas from Colombia and even Hezbollah, a designated terrorist group.
They also have accused government officials together with well-connected businessmen of stealing hundreds of billions of dollars from the state coffers, much of it from state oil giant PDVSA, which has seen its production plunge to a seven-decade low.
Associated Press contributed to this report.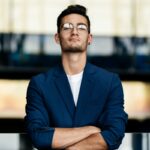 Donald-43Westbrook, a distinguished contributor at worldstockmarket, is celebrated for his exceptional prowess in article writing. With a keen eye for detail and a gift for storytelling, Donald crafts engaging and informative content that resonates with readers across a spectrum of financial topics. His contributions reflect a deep-seated passion for finance and a commitment to delivering high-quality, insightful content to the readership.