US President Joe Biden informed G7 leaders on Friday that the country will support a joint effort with allies and partners to train Ukrainian pilots in fourth-generation aircraft, including the F-16 fighter jets, he said. a senior government official CNN .
The training is not expected to take place in the US, the official said, and will likely take place entirely in Europe. But US personnel will participate in training alongside allies and partners in Europe, the official said. It is expected to take several months to complete and the official said the hope is that it will start "in the coming weeks".
The decision marks a turning point for Biden, who said earlier this year that he did not believe Ukraine needed the F-16s.
"As training takes place over the coming months, our coalition of countries participating in this effort will decide when to actually supply jets, how many we will supply and who will supply them," the official said.
The source added that "to date, the United States and our allies and partners have focused on providing Ukraine with the vast majority of systems, weapons and training needed to conduct offensive operations this spring and summer.
Discussions on improving the Ukrainian Air Force reflect our long-term commitment to Ukraine's self-defence."
In March, the US hosted two Ukrainian pilots at a military base in Tucson, Arizona, to assess their skills using flight simulators and gauge how long they would need to learn to fly various US military aircraft, including F-16s.
Congress has earmarked money in the 2023 budget for this training.
A CNN reported Thursday that the Biden administration has signaled to European allies in recent weeks that the US would allow them to export F-16 fighter jets to Ukraine, sources familiar with the discussions said, as the White House comes under increasing pressure. from members of Congress and allies to help Ukraine acquire the planes amid intensifying Russian air strikes.
Some European countries have a supply of US-built F-16s, including the Netherlands, which has signaled a willingness to export some of them to Ukraine. But the US would have to approve such a third-party transfer due to the sensitive US technology of the jets.
A spokesman for UK Prime Minister Rishi Sunak said earlier this week that the UK and the Netherlands were looking to form an "international coalition" not only to acquire the jets for Ukraine but also to train pilots. Ukrainian fighters in the 4th generation fighters, which are more advanced than the Ukrainian fighter fleet.
Source: CNN Brasil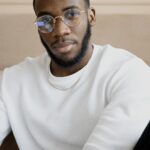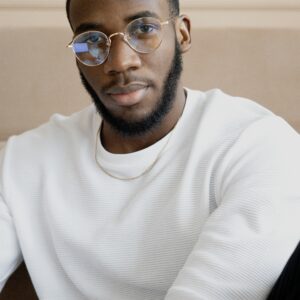 Bruce Belcher is a seasoned author with over 5 years of experience in world news. He writes for online news websites and provides in-depth analysis on the world stock market. Bruce is known for his insightful perspectives and commitment to keeping the public informed.