Tami Manis officially has the longest female mullet haircut in the world, measuring almost 1.73m. The 58-year-old last cut her hair on February 9, 1990, according to Guinness World Records.
"A lot of people only notice when I turn around, so most of the time it's like they don't notice the length of my hair until they look at the back of it," Manis said in a video posted by Guinness World Records.
See also — Anvisa prohibits the sale of pomades for styling hair
"It was the 1980s, and everyone had 'rat tails,'" he recalls, adding that the first incentive to grow a mullet was after watching the music video for the song "Voices Carry", by Til Tuesday.
"The girl had 'rattails' and I really wanted one of those," he declared.
In November 1989, though, the Tennessee resident took the mullet off but immediately regretted it, deciding to grow it again the following year. Since then, she has never changed her mind.
Normally, Manis keeps her mullet braided and when riding her motorcycle she just "stuffs her ponytail" in her pocket.
A friend braids Manis's hair once a week, and the mullet stays that way until she washes it again and pats it dry with a paper towel, "because otherwise it would be wet most of the time," she says.
Mullet cuts, while commonly associated with the 1980s, have a history that goes back centuries – even the Greek poet Homer, writing in the 8th century BC "Iliad", makes reference to spearmen with "cropped topknots, long hair down the back. ".
For Manis, crote has allowed people to recognize her for over 20 years and has provided a topic of conversation among her friends and family.
Last year, she placed second in the "Femullet" division at the 2022 US Mullet Championships and won the $300 prize, an experience that encouraged her to apply for the Guinness World Record.
After a long process, including filming the hair to show its length, Manis received a package informing him of the official registration.
"When I opened it, I thought: 'this is amazing'", he celebrated.
*Leah Dolan, da CNN contributed to this report
Source: CNN Brasil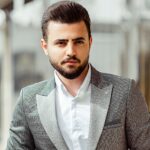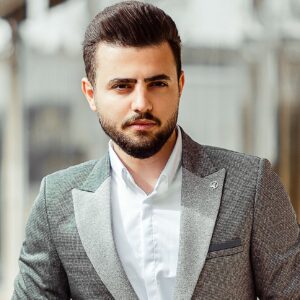 I'm Robert Neff, a professional writer and editor. I specialize in the entertainment section, providing up-to-date coverage on the latest developments in film, television and music. My work has been featured on World Stock Market and other prominent publications.