10-year-old Noella McMair is believed to be the youngest transgender model who ever walked the runway at New York Fashion Week in both February and September.
"It's nice to have this title," says the 10-year-old from Chicago of USA and adds: "I show others, big and small, that being transgender is not bad."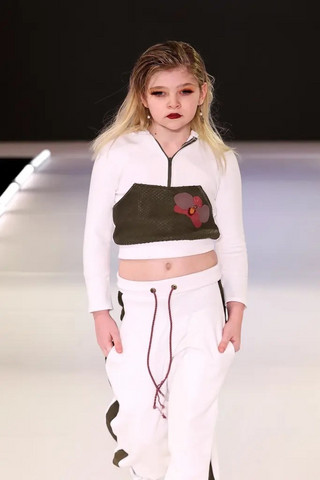 The 10-year-old model aspires to raise public awareness and convey the message that the transgender children they are no different from the rest.
"It's just that we were born in the wrong body (…) and then we changed our sex", Noella explains. Although she still hasn't settled on what she wants to be when she grows up, her near-term plans include attending Paris Fashion Week.
Source: News Beast