- Article Top Advertisement -
Risk of 'catastrophic flooding' this weekend looms in central Californiaaccording to forecasters warning, as the eighth storm in a row reaches the shores of the completely saturated state, which is unable to absorb the waters of new rainfall.
The most populous state of USA has been hit for three weeks by precipitation that reaches historical records. Authorities have reported flooding, landslides, downed trees and widespread power outages. due to weather conditions, while they officially count at least 19 dead.
- Article Inline Advertisement 1-
The new system has begun to hit California, and authorities in the central part of the state are especially worried. According to forecasts, the Monterey Peninsula may find itself cut off from the rest of California due to rising waters, while the entire city of Salinas (population 160,000) is at risk of flooding.
"The entire lower elevation portion of the Salina Valley will experience catastrophic flooding"the US National Weather Service (NWS) warned.
"The entire city of Salinas is at risk of flooding. Most of Castroville will be flooded. All roads near the Salinas River will be flooded and impassable."while more than 360,000 hectares of crops are expected to be under water, he added.
The Salinas River, already swollen after weeks of rain, was expected to reach its maximum height last night (local time; this morning Greek time), overflowing and causing flooding that could last until Sunday.
Kelly O'Connell, a resident of the affected area, said she was scared after the levee broke near her home.
"If the dams overflow or if there's more rain, we're only a field away"she explained to the San Francisco Chronicle, as she tried to protect her home by stacking sandbags.
Island
Evacuation orders have been issued in many parts of the state as the Monterey Peninsula could be cut off from the rest of the state and roads could be flooded.
Peninsula residents may "be isolated for two to three days," Monterey County officials warned earlier this week.
"Monterey Peninsula May Become an Island"due to flooding, Sheriff Tina Nieto warned, urging residents to prepare to avoid the risk of becoming trapped.
Local resident John Guru decided not to take any chances. He packed four days of supplies in his house and two days in his car, in case he was stranded on the road.
"I don't know how serious the situation can get"Mr. Guru explained to the Monterey Herald.
A series of storms have hit California in recent weeks. However, the fact that the bad weather lasted for short periods of time gave authorities — barely — time to clear roads and other areas before the next wave of weather followed.
Hundreds of thousands of homes and businesses were left without power during the back-to-back storms.
And the state has not left its problems behind, meteorologists emphasize. "The unsettled weather conditions prevailing in the west (…) will unfortunately continue over the weekend with two more heavy downpours"the NWS warned.
Source: News Beast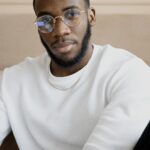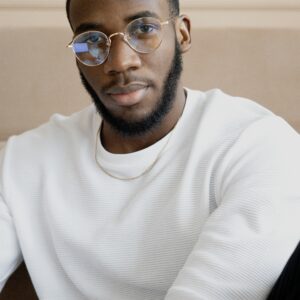 Bruce Belcher is a seasoned author with over 5 years of experience in world news. He writes for online news websites and provides in-depth analysis on the world stock market. Bruce is known for his insightful perspectives and commitment to keeping the public informed.
- Article Bottom Advertisement -