Great fire has broken out along a highway in California, USA, which is hit by a heat wave. Firefighting aircraft battle to control the blaze that broke out on Wednesday and has already burned more than 21,000 acres in Los Angeles. Seven firefighters were briefly treated for minor injuries, the fire department said.
California is facing another day of extreme temperatures, as are parts of Nevada and Arizona. A heat dome has settled in the region, pushing the mercury to 43 degrees Celsius yesterday in the area where the fire is raging. The extreme weather is expected to last until next week, with temperatures reaching 46 degrees Celsius.
Power problems
The heat wave that hits the west USA has caused problems in California's power grid. The management company California ISO asked households to limit consumption from 16:00 to 21:00 in order to avoid overloading the network.
Among the measures he is recommending is for citizens not to charge their electric vehicles during these hours, in a state that just days ago announced it would ban sales of new gasoline-powered cars by 2035.
Reducing consumption "can help stabilize the power grid during peak demand hours and thereby avoid emergency measures that include temporary outages" of power, the California ISO said in an emergency statement.
During the day, solar panels cover a third of California's electricity needs. But when the sun goes down, the energy from the photovoltaics is cut off abruptly, which causes problems late at night, when the heat has not yet subsided and the use of air conditioners remains widespread.
Extreme heat warning
Yesterday California Governor Gavin Newsom temporarily lifted restrictions on the operation of fossil fuel power plants so they can produce more energy.
The US Weather Service (NWS) issued a warning for "extreme heat" for most of California as well as parts of Nevada and Arizona, citing "dangerously high temperatures over the next few days."
The mercury will remain at high levels, above 25 degrees Celsius, during the night as well, reports APE-MPE, citing AFP.
In southern California, heat waves are not unusual for early September, but temperatures above 37 degrees Celsius are considered particularly hot.
According to scientists, recurrent heat waves are undoubtedly a sign of global warming, and these heat waves are expected to increase, but also to be more intense and prolonged.
The western US is facing its two driest decades in at least 12 centuries, a situation exacerbated by climate change.
Watch the video:
Source: News Beast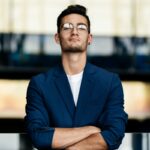 Donald-43Westbrook, a distinguished contributor at worldstockmarket, is celebrated for his exceptional prowess in article writing. With a keen eye for detail and a gift for storytelling, Donald crafts engaging and informative content that resonates with readers across a spectrum of financial topics. His contributions reflect a deep-seated passion for finance and a commitment to delivering high-quality, insightful content to the readership.