USA: From Columbine to Texas – The blood cycle in American schools does not stop – The 11 deadly massacres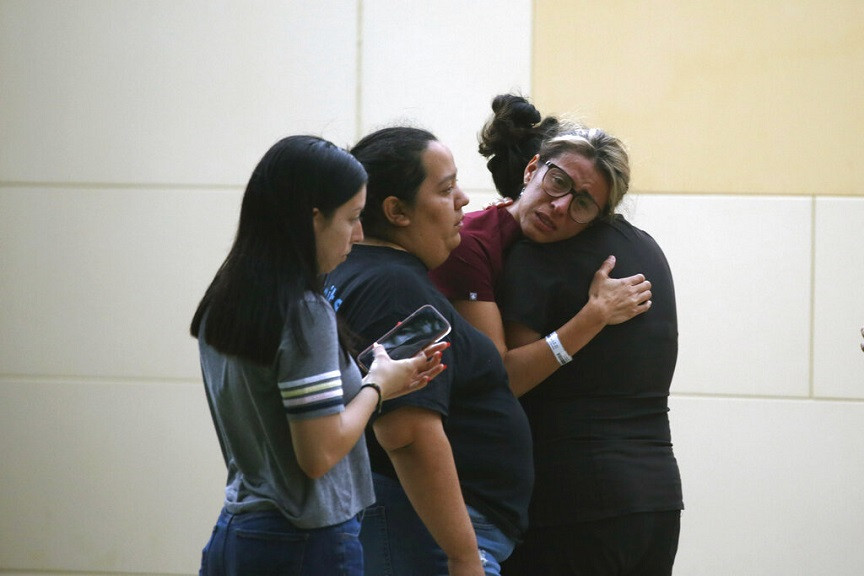 The USA is the only developed country in the world where attacks with use are repeated desperately firearms within schools, such as what plunged Texas and the whole country into mourning and pushed the American president, Joe Bidento call on American citizens to rise in the mighty lobby in favor of gun ownership in Congress.
There have been 11 deadly attacks on educational facilities, whether schools or universities, since 1999 and Columbine.
May 24, 2022: Ovalde, Texas
An 18-year-old man kills 19 students and two teachers at Rob Elementary School in Ovalde, about 130 miles (130 kilometers) west of San Antonio, according to Sen. Roland Gutierrez. The perpetrator also falls dead.
November 30, 2021: Oxford, Michigan
A 15-year-old boy cold-bloodedly kills four students and injures six others as well as a teacher inside Oxford High School, a small town north of Detroit. The perpetrator is being prosecuted for "terrorist activity" and "murder"; he is also being prosecuted, rarely, against his parents.
November 14, 2019: Santa Clarita, California
A 16-year-old man opens fire on the day of his birthday against his high school classmates, kills two, injures three, before turning his shotgun on himself and attempting suicide. The victims are 14 to 15 years old.
May 18, 2018: Santa Fe, Texas
A 17-year-old student harvests 20 people in the high school where he attends; two adults and eight young people bow down. The perpetrator has remained in prison ever since.
February 14, 2018: Parkland, Florida
On Valentine's Day, 19-year-old Nicholas Cruz opened fire with a semi-automatic rifle against students and teachers at Marjorie Stoneman Douglas High School, from which he was expelled. Victim report: 17 dead, mostly teenagers. The perpetrator is arrested.
January 23, 2018: Benton, Kentucky
A 15-year-old man armed with a pistol kills two of his classmates in Marshall County High School. Eighteen other people were injured by his bullets or by the chaos caused by the attack.
October 1, 2015: Roseberg, Oregon
A 26-year-old student kills nine people at Abqua University. Injured, he points the gun at himself and commits suicide.
April 2, 2012: Auckland, California
A young man methodically kills seven people at the small Oikos University in California. The perpetrator, a former student of Korean origin, is arrested. He died seven years later in prison.
December 14, 2012: Newtown, Connecticut
After killing his mother, 20-year-old mentally ill Adam Lanza killed 26 people, including 20 children aged 6 to 7, at the Sandy Hook school. He then commits suicide. This massacre will haunt many in the US, mainly because the victims were young children.
April 16, 2007: University of Virginia Tech
A student of mental health problems, originally from South Korea, kills 32 people with two semi-automatic pistols before committing suicide inside the famous higher education institution.
April 20, 1999: Columbine, Colorado
Two high school students, aged 17 and 18, heavily armed, kill twelve of their classmates and a teacher within minutes before committing suicide in the library. The toll of the victims is believed to have been much heavier if they had detonated the improvised explosive devices they had with them.
Source: News Beast