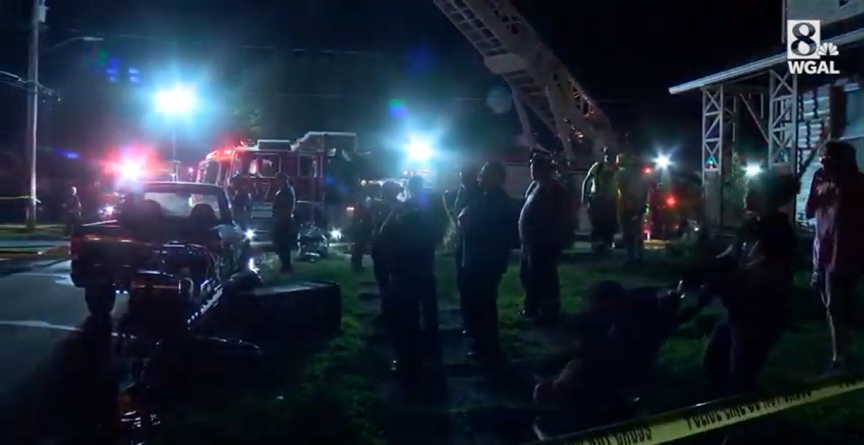 Seven adults and three children, members of the same family, lost their lives during the fire which manifested itself in home them, in the Nescopeck region of of Pennsylvania of USA.
Tragic Game of Fate: One of the firefighters who rushed to the scene to put out the fire was stunned when he realized that the house belonged to his family.
Firefighter Harold Baker told The Citizens' Voice newspaper that the victims included his son, daughter, father-in-law, brother-in-law and sister-in-law, three grandchildren (ages 5, 6 and 7) and two other relatives faces.
The fire broke out around 2.30 am (local time) and spread rapidly.
Neighbors reported hearing one loud explosion before they saw flames shoot out of the house, which became a fire pit. According to witnesses, a young man was heard screaming outside the house: "They are all dead."
Firefighter Baker, who was relieved of his duties because of his relationship with the victims, said a total of 14 people lived in this building. One was absent due to work, while three others managed to get away in time. Harold Baker added that there were also 13 dogs in the home, but he did not know if any survived.
The cause of the fire is under investigation.
(With information from The Citizens' Voice)
Source: News Beast