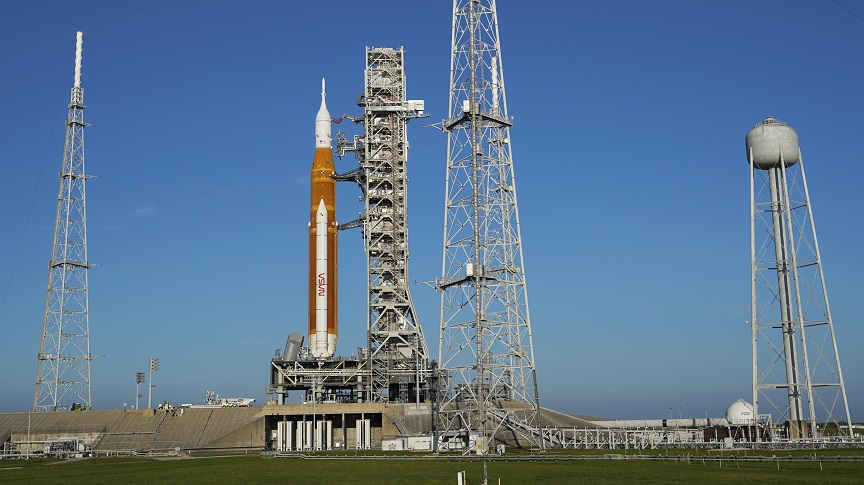 The US space agency (NASA) announced yesterday Friday (9/30) that its next launch attempt rocket with destination Moon it will take place in November, without yet specifying a specific date for its already delayed shipment Artemis 1.
According to NASA, the unmanned mission to the Moon is estimated to take place between November 12-27. The exact date will be determined by experts in the coming days, NASA said in an online post. Until yesterday, the possibility of an October launch remained open.
Earlier this week, the Space Launch System (SLS) rocket, the most powerful ever built by NASA, had to be returned to the assembly building at the Kennedy Space Center to protect it from Hurricane Ian that hit Florida.
The space rocket suffered "no damage," NASA emphasized.
Before moving the rocket back to the launch pad, NASA technicians will need to perform numerous checks.
The unmanned Artemis 1 mission to the Moon has already been delayed twice, due to fuel leaks, in late August and early September.
Artemis is NASA's new flagship program to return astronauts to the Moon. The Artemis 1 mission will be unmanned in order to verify that the Orion capsule, atop the SLS rocket, is safe for future crew transport.
Source: News Beast